Goodbye!
PA is officially closed
. But all the posts and memories will still be here! Feel free to leave a message on the chatbox, and make sure to check out the
discord
as well!
Welcome to Potter's Army
WELCOME BACK, ALUMNI! Potter's Army is a roleplaying site that's been up and running since 2007. We have just revamped the site for an AU version of our previous PA adventures, with our old writing buddies.
The current IC year 2022.
Title says it all, really. Listing my characters here so plots can be formed. If you have any ideas hit me up here, via PM or on discord and let's work something out!
Amelia McLaggen | Trainee Auror | Former Gryffindor
profile
Amelia is an aspiring Auror who's been doing pretty well at achieving that goal, so far. She's a good fit for the most part: strong, righteous, driven, compassionate, but can be impulsive and has a temper that she's kept under control but is due to erupt any day now.
Needs:
People to set off that temper professionally or personally, mentors, any Auror/Ministry plots, but open to anything!
Would know:
Aurors & other Department of Magical Law Enforcement members, other Ministry staff through her mum, Quidditch people through her dad, people who attended Hogwarts at the same time (2014-2021), criminals, but anyone really.
Johnny Murray | Fifth Year | Hufflepuff
profile
Johnny is an average Hufflepuff trying his best to stay out of trouble and improve his grades. Unfortunately, he seems to attract trouble (or at least accusations of trouble) like it's his calling, and has been a consistently average student no matter the effort he puts in. He is a Good Egg overall: kind, patient, friendly, and generous, but is slightly disappointed by his own inadequacies, and can be stunningly tactless despite his best intentions.
Needs: Everything, but particularly people who can get him into trouble/blame him for things going wrong and people who can help him with his grades, perhaps a tutor or two. Open for anything though!
Would know: Fellow Hufflepuffs, people in his or surrounding years, but any Hogwarts students or staff really.
Juliet "Jet" Thruston | Seventh Year | Slytherin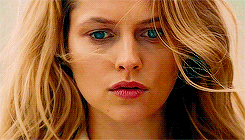 profile
Daughter of one of the Weird Sisters, had an unstable upbringing, trying to escape the shadow of her infamous father. Happiest when researching ancient civilisations and artefacts, loves a good mystery. Not outgoing but not unfriendly, tends to keep her distance if given the choice. Although she won't go out of her way to engage people in conversation, she is generally pretty laid back and isn't opposed to company if she finds it. Can most commonly be found sneaking into the restricted section.
Needs:
Open to all plots, but particularly ones that will push her out of her comfort zone- she tends to be emotionally reserved and conflict-avoidant, reluctant to get too close to people due to the baggage attached to her surname and the assumptions she can't be bothered to correct. Anything that will challenge her to engage more with others would be interesting! She also runs a little side hustle forging parental letters/doctor's notes/school reports for other students, so if that sounds like something your character might need, hit her up!
Would know:
Fellow Slytherins, people in or around her year, Hogwarts Quidditch teams, Weird Sister-adjacent people (magical celebrities of various persuasions).
Last edited by Juliet Thruston on Tue Jul 16, 2019 9:13 pm; edited 1 time in total

Juliet Thruston

Seventh Year Slytherin





Number of posts

: 32


Occupation

: Slytherin Chaser




Margo P. Richards

Fifth Year Ravenclaw





Number of posts

: 133



ALWAYS. You wanna start or shall I?

Amelia McLaggen

Gryffindor Graduate





Number of posts

: 3



Could you? I'm catching up and Margo's easier to throw in than to start.

Teddy R. Lupin

Hufflepuff Graduate





Number of posts

: 212


Occupation

: Professor



Agh! I want Johnny so bad lol

Artemis is in his year, so maybe them two?

Also, Danny's an apprentice in the dept. of magical creatures, so I'm sure she'd see Amelia there enough.

Cronis Yaxley

Sixth Year Slytherin





Number of posts

: 82



You've got him! Artemis is easy, same house, same year. I would also suggest Kaiden, since he's a teacher's aide. Johnny needs all the academic help he can get.

If we get started on a thread for one of those, then see about Amelia/Danny at some point? Don't want to overload on threads and fall too behind. How does that work?

Johnny G. Murray

Fifth Year Hufflepuff





Number of posts

: 20



---
Permissions in this forum:
You
cannot
reply to topics in this forum