Goodbye!
PA is officially closed
. But all the posts and memories will still be here! Feel free to leave a message on the chatbox, and make sure to check out the
discord
as well!
Welcome to Potter's Army
WELCOME BACK, ALUMNI! Potter's Army is a roleplaying site that's been up and running since 2007. We have just revamped the site for an AU version of our previous PA adventures, with our old writing buddies.
The current IC year 2022.
It was the weekend. Neither her no Avery were chaperoning any clubs, were babysitting Saturday detention, so it was the perfect time for him to introduce Avery around. Teddy tended to make himself the unofficial welcoming committee, but he especially worried that the Durmstrang graduate needed some help. Between moving countries and the child she had brought with her, he couldn't imagine how difficult the transition must have been.

But there was no stress that a good beer couldn't cure!

He had met up with Avery so he could walk her to the village, asking her about her classes and her experiences so far. As they approached the new establishment, he explained, "I invited a few more professors. I'm not sure which ones will show up, but I thought it'd be good for all of us to catch up and establish a sense of community."

Teddy R. Lupin

Hufflepuff Graduate





Number of posts

: 212


Occupation

: Professor



Her first week teaching had gone rather decently, if only because introductory lessons gave her a chance to find her footing, and she'd been lucky enough to start the week off with first years who frankly wouldn't have known any better if she were nervous or not. After a bit, she'd settled in pretty well, she thought. So she told Teddy as much when they found time to go out like he'd suggested.

Sophie was being taken care of, which made the decision infinitely easier for her to make, and actually, she felt rather relaxed compared to the first time she'd met Teddy. He'd organized some kind of get-together, which was oddly comforting considering she hadn't been one for parties in, well, years.

But if she were lucky, the pressure wouldn't be on her so much as on the group as a whole, regardless of her status as a new member of their group. "It'll be great to get to know them," she replied. "It'll make running into everyone in the lounge a bit less awkward, perhaps."

At the door, Avery reached out to open it for them, looking about curiously at Hogsmeade as well as the interior of the pub. It was quite nice looking, and though she intended to open up a bit more, she had quite literally not been that far from Sophie ever before. So it was a bit of an adventure, in some ways. A bit of a scary one, but an adventure nonetheless.

"Have you been here before?" She asked, wondering if he'd chosen it for that reason, or just for the ease of its nearness to the castle.

Avery Bishop

Durmstrang Graduate





Number of posts

: 575


Occupation

: Charms Professor



The weather was simply stunning and after a rocky first week of teaching he needed this nice weekend. He had received an invitation from one of the more established Hogwarts professors to join him and a few others for a drink at a local place in Hogsmeade. He initially wasn't too sure about it - his social skills were not as fine tuned as "regular folk". He chuckled to himself as he strolled down the familiar streets of the little village outside the castle - "regular folk" - he was no different from anyone else. He had left a little bit later than the invitation had said because he took so long to decide. Nevertheless, however, he had made the choice to go and now that he was nearly there he was glad he did. It would be nice to really meet some of his peers.

As he neared the place he noticed professor Lupin and professor Bishop only just arriving themselves. He recognized faces and he knew names but he didn't know THEM. It suddenly dawned on him, as well, that he didn't know what the custom was at Hogwarts. Did he address them as professor like they did while working or would he call them by their first names. He instinctively touched the book in his pocket for comfort and stopped walking. He turned around to hide his face away and give himself a moment to think.

Yes, I shall call them by their first names. They'll correct me if I'm wrong, obviously.

He turned just as they were entering the establishment and quickly called after them, running slightly to catch up.

"Teddy!" he called, "I thought I'd be late but I am pleased to know I wasn't." he chuckled, smiling brightly.
_________________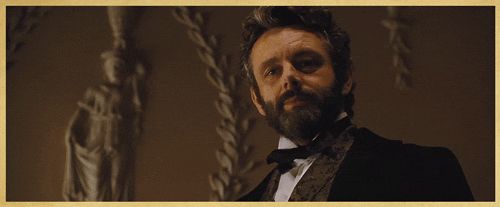 Kipp Morris

Gryffindor Graduate





Number of posts

: 10



Teddy smiled. "Yeah, a lot nicer knowing the other people who are having simultaneously having mental breakdowns over low student exam scores." She held the door open and he smiled warmly at her, before answering her question. "Oh, Merlin, I'd live here if I could. You'll love it. Colin's a great bloke."

He heard his name and turned, a smile cracking his face in two. He reached out to catch the door so Avery didn't have to bear that burden alone. "Hi Kipp!" he called, pleased to find that the other new professor seemed so amiable. "Right on time, after you!"

He followed the two in and said, "Have you two met yet? Avery Bishop, Charms. Kipp Morris, History of Magic." He paused. "And… I'm Teddy. Transfiguration. In case you didn't know." He laughed.

Teddy R. Lupin

Hufflepuff Graduate





Number of posts

: 212


Occupation

: Professor



Colin had been at the blackboard, writing the list of the special brews on tap. Brew always had the standards, a bitter, a pale ale, a brown ale, a stout, an Old Ale, an Irish red, and a Scotch ale. Those were always on tap, although he was sometimes tinkering a bit with the brews. And he had some special brews that he made seasonally in both alcoholic and nonalcoholic blends. For fall, he had a smooth and spicy pumpkin ale that he called Copper Cauldron. He also had an Irish red that he'd added a number of harvest fruits to--apple, pear, plum, and fig, and some aromatic spices. He'd called it Brew's Private Stock. He had a mild cider and a red cider, and even a non alcoholic stout that had all the warmth and comfort of an autumn bonfire. And in addition to Brew's usual burgers and great pub fare, there was always a special that he ran for a table of guests. Today's special was an extra large basket of loaded chips, fried up hot and crispy and fresh, and loaded with all the fixings for just one galleon.

Colin was particularly proud of these fall brews, and he was hoping the locals liked them as well as he did. He was just finishing the writing on the drink list and specials on the chalkboard when he heard some patrons arriving. He recognized Teddy first.

"Hi, Teddy! Bring some friends 'round for a pint, did you? Brilliant! Looks like you all survived the first week of classes." he greeted them with a bright smile. "Hello, All! I'm Colin. Welcome to Brew. What can I get for you?"

Colin Firethorn

Hufflepuff Graduate





Number of posts

: 310



Avery wouldn't say that what happened next was overwhelming, exactly. Nearly, but not quite. She was trying to be better about catching herself before she let situations like these shut her down. It had just been a long time since she'd been in a casual conversation -- not including her classroom lectures, of course, as she found herself in charge there.

She turned first over one shoulder, taking in the arrival of a professor she sat near to at the professors' table during lunch. She never joined them for breakfast or dinner, because of Sophie, but lunchtime was the part of the day that she'd set aside for trying to socialize while Sophie was taken care of by the nanny. So she recognized him, if not by name. She thought she knew what he taught, but was grateful for Teddy's presence of mind in regards to introductions.

She offered a hand and a smile in greeting. "Nice to meet you formally," she told Kipp, stepping inside and out of the way properly. Just in time to turn once more to react to someone else calling out to her new friend.

Avery looked around a little, taking in the space and trying to pick something out. In the end, she supposed, it didn't matter what she drank. She wasn't going to be a very good patron, probably, considering she wouldn't end up ordering more than the one drink. Strong or not, she figured a getting-to-know-you sort of chat would take some time, and if they snacked, she'd be back to normal long before she returned home to her daughter.

"I'll drink just about anything fruity and sweet," she told Colin, shrugging one shoulder. "Just give me something in that range and I'll be happy."

Avery Bishop

Durmstrang Graduate





Number of posts

: 575


Occupation

: Charms Professor



Victoria couldn't say she wasn't nervous about interacting with the other professors when it wasn't inside the castle walls. She wasn't shy, by any means, but she couldn't really wrap her mind around being amongst everyone else in a casual setting. She wasn't too sure how long everyone else had been teaching at Hogwarts, but the fact that she was a new professor herself made everything so much harder for her.

She'd managed to make it through the first week of classes with much ease, but she couldn't shake the feeling that she'd been doing something wrong. Maybe she was just bring paranoid, though. Vicky had a habit of doubting herself, even when there was nothing to doubt. Defense Against the Dark Arts was her best subject in school, so she knew what she was talking about.

But nervousness did make people mess up sometimes.

Lupin had mentioned that he was going to gather the professors in Brew for a get together. She figured it was something she shouldn't miss if she was going to consider herself a real faculty member. When she arrived, she'd figured she would be late but she was pleasantly surprised to find that three others were just arriving as well.

"Hello, all." She said with a smile as she approached them. The only thing that felt awkward to her was that they'd seemed to come together while she lagged behind.

Victoria Aramani

Ravenclaw Graduate





Number of posts

: 573


Occupation

: Head of Ravenclaw, DADA professor



Hmm. What a choice. To sit in the quiet of his office and grade a stack of composition books or to take a couple of hours and go have a pint with colleagues and meet some of the ones he had not yet had met. Pint--any day. The pint won out fairly easily. The composition books would still be there when he got back.

The Akbash desperately needed a long walk. He was chomping at the proverbial bit to get a chance to exercise, so Scott had estimated the time it would take them to trek the time honored track from the castle into Hogsmeade, and he'd taken the Akbash with him and his owl and had gone to the village. The owl had taken advantage of the unsupervised time to go hunting. Scott wasn't worried. When she was done, she'd be closeby.

He'd been to the village and had actually run into Colin Firethorn on the village street. Colin had promised that Max was not only welcome but that he would have a prized beef bone at the ready for the enormous dog. That boded well for Firethorn, in Scott's opinion. Scott wasn't beyond patronizing the new pub and wasn't beyond, either, in buying a round or four. He'd smoked a cigarette on the last few blocks to the pub, and now he took the last puff on it outside the pub and pitched the butt.

He pushed open the door and went inside to see he was perhaps a couple of minutes late. Some of the professors were there already. Kipp, he knew, but the others, not so much. Firethorn saw him and gave him a friendly, beckoning wave and said something to a server who hurried into the back.

"Hello, All!" Scott greeted all this colleagues. "Since I'm one of the new kids in the castle, how about I buy the first round? Colin, put this round on me."

"You sure, Mate?" Colin asked.

"Sure. Why not?"

"Professor Fenwick says it's on him, so I think we should take his money. What do you say? Professor Bishop, I think I have just the thing for you," Colin said to the professor. "It's special for fall. It's a good fruity Irish red--our new Private Stock. Let me pull one for you, and if it's not your thing, I'll pull you something else."

One of the servers came out and gave Scott a nice big beef bone for Max, wrapped in butcher paper. Well, that would keep the dog from chasing any wayward house elves. Scott thanked the server and gave a nod to Colin for thinking of Max.

Colin pulled a pint of the Private Stock for Professor Bishop and handed it to her.

"Let me know what you think of that," Colin told her with a smile. "Now, who's next?"

Scott Fenwick

Gryffindor Graduate





Number of posts

: 24


Special Abilities :

Metamorph


Occupation

: Professor



And, just like that, it was a party.

Teddy knew it would happen. Mid semester he was sure they would hardly see each other, but right now they were all scared or exhausted - most were feeling a bit of both. They were craving adult stimulation, and a beer. There was no place better than a group migration to Brew.

Teddy raised a hand in greeting at Colin, his lips pulling up into a pleased grin. He had hoped to see Colin there, certain that if there was anyone to make sure the Hogwarts crew got the care they needed, it would be Colin. "I did! We're battered and broken but here we are!" His face shined with energy. "I'll take your recommendation. You know what I like at this point."

Teddy looked to the newcomers and it suddenly hit him hard - he was the most senior professor of this little group. He pushed that away, certain that even a little consideration into the idea of 'settling in' was going to send him spiraling through doubts and feelings of needing to get out.

He cast a wide grin, before landing on Scott. "You're a right gentleman," he said, smiling. "You heard the man, I'm not keen to argue with free beer. But I'll get the next one. Why don't we find a seat? Colin," he called, "if you get a free moment, join us!"

He led them all to a free booth and turned towards Avery, offering to let her slide in first before following after her. He figured she'd probably like a friend close by.

"So, what brought you all to teaching? Besides the desire to lose all semblance of sanity." He grinned.

Teddy R. Lupin

Hufflepuff Graduate





Number of posts

: 212


Occupation

: Professor



Avery smiled as she sipped on her drink, only half listening as the others requested their drinks of choice. She couldn't imagine that she'd ever have to remember any of them, after all, so she just waited, and then followed Teddy over towards the booth as they were all ushered along behind him. A wider smile appeared as he gestured for her to slide in first, for some reason feeling like her cheeks were a bit warmer than usual. But that didn't make much sense, so she brushed the feeling away and settled in.

His question, ironically, made her feel vastly more embarrassed. She'd been more pleased before than anything else, but this was different. She doubted very much that any of these people were the sort to want to know the truth when they could instead hear excuses and pleasantries. Or, well, most of them anyway. Hardly anyone she knew wanted the real truth -- and even fewer told the truth. So, rather than speaking up in hopes of moving the conversation along without any awkwardness, she waited in the desperate hope that someone else would go first so she could come up with a better answer.

Teddy knew some part of who she was, Avery understood, but nobody else did. So she had two options, really. On the one hand, she could just continually sip at her drink, running the risk of becoming exceptionally drunk (as she never drank anything at all anymore). Or, alternately, she could merely sit there and stare at everyone, looking every bit the awkward and unfriendly sort of person that she'd been so sure Teddy had believed her to be. Perhaps he still did, considering she went with the latter option, keeping her mouth firmly shut.

Avery Bishop

Durmstrang Graduate





Number of posts

: 575


Occupation

: Charms Professor



---
Permissions in this forum:
You
cannot
reply to topics in this forum