Goodbye!
PA is officially closed
. But all the posts and memories will still be here! Feel free to leave a message on the chatbox, and make sure to check out the
discord
as well!
Welcome to Potter's Army
WELCOME BACK, ALUMNI! Potter's Army is a roleplaying site that's been up and running since 2007. We have just revamped the site for an AU version of our previous PA adventures, with our old writing buddies.
The current IC year 2022.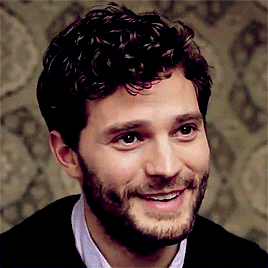 James Sirius Potter
Age:
Nineteen // 12th August
Appearance:


James has the trademark unruly Potter hair but unlike his father's, his mop has a glint of red in it that comes out after long spells spent in the sunshine. His beard also takes on the same hue under similar circumstances.

He has also inherited his fair share of Weasley freckles. They pepper his cheeks and the bridge of his nose which makes him look very boyish. James does make a concerted effort to offset that image, with mixed results, of course.

He takes after his uncles Ron and Fred in terms of height and is, subsequently, quite tall for a Seeker. His ability to scrunch himself up small and streamline his body is what makes him good, though.

His eyes are a bright brown flecked with green and always (normally, anyway) filled with good humour and determination.

James' mannerisms are all Harry. For this reason, Ginny Weasley was undoubtedly pleased to see him leave the family home as it was like living with a ghost. His temper, though, is all Gin.  

Has a pair of round tortoiseshell glasses that he wears whenever he doesn't use contact lenses. He is as blind as his father was but was never burdened with horrendous spectacles like Harry.

Is always wearing jeans, a plain t-shirt, and a jumper. He loves a statement tie, though, and definitely cleans up well.

His socks never match. It's a nightmare scenario.

The sort of man to wear flip-flops in the dead of winter.

Covered in tattoos - some brilliant, some questionable. The most iconic one - in the press, at least - is that of a Hungarian Horntail which is charmed to move around his body. Sometimes it's wrapped around his bicep, other times it's curled around his leg.

Has a scar through his left eyebrow that is from when he got it pierced when he was fifteen.

Has his left ear pierced in which he often has a dragon fang earring.

Hogwarts House:
Former-Gryffindor
Traits:


Competitive,

Sentimental,

Eager to love,

Charming,

Flirtatious,

Mercurial,

Courageous,

Determined,

Broody,

Stubborn,

Good-humoured,

Prone to playful silliness.

Facts Known About Character:


On 1st July 2022, the Daily Prophet announced that James Sirius Potter signed his first professional Quidditch contract with the Montrose Magpies. "Potter joins the Scottish club six weeks before his nineteenth birthday on a five-year deal," the Prophet wrote beneath a photograph of James holding the famous black-and-white jersey of the Magpies. Beside the grinning young wizard in the photograph was Lennox Campbell, a former club hero and the team's current manager. The Prophet reported in its sports section that James would play as a Seeker under the number '7' and noted, rather poignantly, that it was Harry Potter's number while he played at Hogwarts.

On 12th July 2022, the Daily Prophet published photographs in its gossip section that showed James Potter moving into his new home in Montrose, Scotland. The photographs are grainy and show James taking boxes inside the house along with Victoire Weasley and other members of the extended family. Better images were taken of the house which is within a gated wizarding community populate dominated by members of the Magpies team. The Prophet placed these pictures alongside the Potter home that James and his siblings had grown up in as well as the Burrow, passing comment on how the young Potter had risen in the world.

Everywhere he goes now, James is normally followed faithfully by a bevy of reporters. Occasionally they bother themselves to appear incognito. Others take his photograph and gather their research for their stories openly and actively obstruct what he's doing in order to make their stories juicier. His manager has recently filed for a press injunction. It's working its way through the Wizengamot channels and it will hopefully come into effect before the Christmas break in the Qudditch season. James has made something of a fine art of giving them the slip in the meantime, though.

James is incredibly committed to his Quidditch career, mostly out of homage to his mother and father. He is desperate to play for the England National team and wants to captain both the national team and the Montrose Magpies one day. In an ideal world, he will go on to become the best Seeker the British and Irish Quidditch League has ever seen.

James doesn't want to talk about his father. Those who know him - and the press are learning this lesson fast - know not to mention Harry Potter. When he is mentioned, James shuts down, becomes irritable, inexpressive, and impossible to talk to. A few disgruntled reporters, whom he normally would've flirted happily with throughout the interview, have discovered this the hard way. It has gained him the nickname 'Stroppy Potty' in the press.

James' outlook on Harry is now beginning to bleed into his relationship with his mother. Ginny Potter's constant conspiring with Luna Scamander and (much to his dismay) his cousin, Victoire, is driving James to distraction. Ginny tried to convince James that his father is alive somewhere but James no longer wants to hear any of it. Her behaviour was part of his motivation to sign with a Scottish club. The further away he went for work, the less he'd have to visit her.

James is left-handed.

James relies far too much on his cousin, Victoire. He was responsible for bringing her back from her sabbatical in India.

James owns a black owl called Orion.

James is incredibly private - largely because of the carnage that is his family life.  

Aspires to open a Quidditch academy for aspiring young players once he retires.

Loves to bake - not a fact that is widely known.

Rumours About Character:


A particularly nasty and worryingly accurate rumour is that James no longer associates himself with the Potters. The newspapers just love bringing it up.

On 18th July 2022, the Daily Prophet's society pages published two double-page spreads of the Montrose Magpies team hobnobbing with the rich, famous, and fabulous of the wizarding world at a presentation evening in Edinburgh. Many of the old wizarding families infamous for their associations with the Dark Arts were present. Worryingly, the Prophet felt, James was pictured with Lucius and Narcissa Malfoy ("glamorous as ever") as well as Gregory Goyle and his socialite daughter, Athena. The Prophet felt that this cemented a break between the Potters. The story – and the glaring implication that he was involving himself too closely with former Death Eaters – was resoundingly denied by his manager.

Since July, the Prophet has been fascinated by who James has been sighted going to dinner with. He isn't into clubbing and so can't be accused of any impropriety in that quarter. No, instead, rumours about James are often geared towards who he is dating. His manager thought that the frenzy was intolerable when it was women he was sighted with. It seemed to reach a crescendo in late August when he was sighted with a tall redheaded woman. Reporting reached a fever pitch when James was photographed at dinner with a man who remains a press mystery in early September, though. "Body Language Experts" - quacks, in the manager's opinion - determined that it was a date and the rumour mill went into overdrive. James is unruffled by all of the rumours but he is hoping to keep his romantic relationships private. He's not sure how long he'll be successful, though.

All sorts of rumours about how he's played, why he's played badly, why he's played well, and whether he's too distracted by Potter-Weasley drama, his dating life, and other things (feel free to make this up!) If he's had a bad game, the newspapers and the court of public opinion are all-too-quick to condemn him.

Biography:
James Sirius Potter had the childhood that his father had always dreamed of. Surrounded by family, there was always a game to be played and Molly Weasley's food to eat. It was idyllic and those are the happy memories that James drew on when he learned to produce the Patronus Charm at Hogwarts. Those memories were dashed, of course, when his father disappeared. It was the turning point in James' life and one that he knows the family has never recovered from. It's one he's never recovered from, truly, either. Thus, while he has tried to hang on to these happy moments in his childhood, he has tried to distance himself from the pain of the present by trying earnestly to move on - probably to the detriment of his relationship with his siblings and Teddy.
His time at Hogwarts was joyous and full of mischief. James was devoted to the Gryffindor Quidditch Team from the start and was highly agitated by the rule that First Years weren't allowed to play. He wanted to follow his father and be an exception to that rule but had to wait. In his second year he joined the team as a Chaser and then took on the Seeker role in his fourth year once their resident Seeker graduated. After he joined the Quidditch team, it was impossible to get James to settle in class unless it was Defence Against the Dark Arts. Therefore, while he is a talented wizard, academically he left a lot left to be desired. His interest in DADA has left him a formidable dueller, though.
Despite being a Prefect, James missed out on being Head Boy but he didn't mind. He got to be Quidditch Captain instead and the year he graduated, the team won the Cup. That was what mattered. He graduated from Hogwarts with good NEWT scores in the end after very dodgy marks in his OWL year. This quite possibly had something to do with lectures he received from both Aunt Hermione and his cousin, Victoire. James did argue that it didn't matter what he got because he knew he was going to go into Quidditch but the women contradicted him and urged him to put the work in. He did, not wanting to disappoint them, and is, in a way, glad he didn't leave it all to chance.
It took him a little while to find a club to settle down with after graduating Hogwarts. James was attracted to the Magpies because of the distance it put between himself and his mother whom he had  argued with extensively upon his return to the Potter household. He told himself he was going to try to repair things and that distance, for the moment, would do them both good. He had also long had a soft spot for the club and, once he arrived, loved the facilities at the stadium and training grounds. In the end, it was a no-brainer for him and he was overjoyed to find them willing to accept him. It meant that, finally, something was going to plan for him and he could start living life the way he wanted.
Unfortunately for James, though, his sudden Quidditch fame has made him tabloid fodder. For the newspapers, he is everything they've been waiting for - another Potter in the public eye. He has developed quite the fanbase amongst young women and is definitely the archetypal Quidditch player whose posters adorn teenage girls' bedrooms. So while he's a popular player already, he is criticised left and right for what he does or does not do on the pitch and, some days, catching the Snitch just isn't enough to please the papers.
James is hoping that the career he is forging will give him the independence he craves. He wants to make a name for himself or at least add to the glory of the Potter name. He hopes that, by doing this, by going down this path, he might actually bring the mother back that he recognises. He's not holding out hope but he wants to honour both Ginny and Harry all the same. He knows in his heart of hearts that he needs to try harder with Teddy, Albus, and Lily, too. Part of James wonders whether he's let it go on for too long, though, and whether the problems within their family are too endemic to be fixed.
Playby:
Jamie Dornan
Writer:
Eli

James S Potter

Gryffindor Graduate





Number of posts

: 109


Special Abilities :

Animagus, Parselmouth


Occupation

: Explorer in the Dept. of Mysteries



---
Permissions in this forum:
You
cannot
reply to topics in this forum