Goodbye!
PA is officially closed
. But all the posts and memories will still be here! Feel free to leave a message on the chatbox, and make sure to check out the
discord
as well!
Welcome to Potter's Army
WELCOME BACK, ALUMNI! Potter's Army is a roleplaying site that's been up and running since 2007. We have just revamped the site for an AU version of our previous PA adventures, with our old writing buddies.
The current IC year 2022.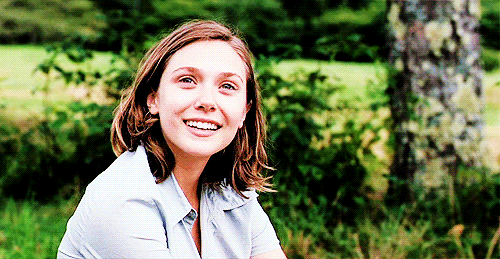 ALICE AUGUSTA LONGBOTTOM
______________________________________________________________________________________
------------------------------------------------------------
INTRODUCTION
------------------------------------------------------------
NICKNAMES/ALIAS:
 Her parents often called her Ace, disliking the other nicknames and petnames attributed with the name Alice. When she came to Hogwarts, Molly accidentally called her Ace right before the Sorting Ceremony. It sort of just… stuck? Many of her close friends call her Ace. She likes it.
AGE:
15
ALLEGIANCE:
+Hogwarts
+Potter's Army
+Hufflepuff
+Hufflepuff Quidditch
+Wizard's Chess Club
+Frog Choir
+The Longbottoms
+The Potters
+The Weasleys
+The Lovegoods/Scamanders
+The Dealacours
+The Macmillans
+The Finch-Fletchley
+The Finnigans
+The Boot-Corners
HOGWARTS HOUSE:
Hufflepuff
WAND:
Cherry, phoenix feather, whippy, eleven inches.
PLAY BY:
 Elizabeth Olsen
------------------------------------------------------------
APPEARANCE
------------------------------------------------------------
GENERAL APPEARANCE:
Alice was born with blonde hair that got darker the taller she grew. In the winters, the lack of sun turns her hair a bit darker, and if she is feeling zesty, she may even go to the salon to throw some red into it, though she prefers a natural look. Otherwise, her hair is light brown and she tends to keep it shoulder length – it grows fast, though, so she can't always maintain this. She had blue eyes and high cheekbones, with a small beauty mark on her right cheek. She likes to maintain herself, keeping eyebrows plucked and skin clear of blemishes the best she can. She typically wears modest clothing, and she's preferential to scarves.
------------------------------------------------------------
PERSONALITY
------------------------------------------------------------
TRAITS:
+Driven
+Intelligent
+Values justice
+Punctual
+Compassionate
+Humanitarian
+Quick reactions
-Obstinate
-Stubborn
-Emotionally uncertain
-Workaholic
-Blunt
-Awkward
LIKES & DISLIKES:
+Writing
+Productivity
+Being evaluated
+Having goals
+Transfiguration
+Having a plan
-Bigotry
-Passivity
-Being ill
-Death Eaters
-Charms
-Being told what to do
FINDS CONFLICT BETWEEN:
+Detachment and involvement
+Dreaming and doing
+Justice and mercy
+Obedience and necessary rebellion
+Logic and feeling
GOAL:
 Her major goal, currently, is to get Potter's Army back in the game, and to get more plugged into the general happenings in the magical world. As well as ace all of her exams.
PERSONALITY TYPE:
  INFJ
Introvert(12%)  iNtuitive(50%)  Feeling(6%)  Judging(47%)
You have slight preference of Introversion over Extraversion (12%)
You have moderate preference of Intuition over Sensing (50%)
You have slight preference of Feeling over Thinking (6%)
You have moderate preference of Judging over Perceiving (47%)
(Copyright quiz by Briggs, Katharine. C., and Isabel Briggs Myers. The Myers-Briggs Type Indicator. 2015.)
------------------------------------------------------------
FAMILY & POSSESSIONS
------------------------------------------------------------
FATHER:
Neville Longbottom
MOTHER:
Hannah Longbottom, nee Abbott
SIBLING/S:
Frank Longbottom, older brother
OTHER:
Of course, the entire Weasley-Potter-Lovegood crew are very important to Alice but growing up, her major influences were:
Hermione Granger : She identified with her "aunt"'s drive to succeed, her need to be the best. Hermione loves suggesting books for her, and Alice enjoys volunteering with Hermione on her many activist platforms.
Luna Lovegood : The more abstract part of Alice's personality was cultivated by Luna. Neville cherished Luna perhaps more than anyone else, so many holidays were shared with the Lovegoods. Alice was shocked to find that Luna was perhaps as smart as Hermione, maybe smarter in some ways, just not as driven. Luna's focus on people and abstract ideas of love and fairness really resonated with Alice, even though it was not a viewpoint that came naturally to her.
SPECIES/BLOODTYPE:
Human
SOCIAL STATUS:
Middle class – upper middle class
------------------------------------------------------------
CHARACTER HISTORY
------------------------------------------------------------
EARLY YEARS:
Neville Longbottom raised his kids as though they were each a miracle. Hannah often tired of this, as the man treated his children like precious gems, constantly fretting. He learned, slowly but surely, but his protective streak was a long one. The children were alternately pampered and coddled by dad, and then disciplined by mum. Finally, Hannah whipped Neville into shape, having never planned on being permanent bad cop, and balance was restored. Though Neville still earned favor by purchasing sweets and making his children swear not to say anything.
Alice and Frank got along well. They had their bouts of hair-pulling and name-calling, but were fiercely loyal when it came down to it. They never tired of each other's company too much, as there was always a Potter, Weasley, or Scamander to call upon for company. They never tired of company in the least. The two were homeschooled by Hannah, the Leaky Cauldron their playground for many years. Hermione often swooped in to assist with their educations. Frank resisted while Alice absorbed. Soon, the little blonde girl had learned how to look down her nose at someone and stamp her feet impatiently. Luna swept in and tried to teach her about the realm beyond logic. Alice was interested but could never quite get it down.
The nickname Ace didn't stick until her homeschool years, when Hermione would give tests and Alice would work harder and harder to ace them. Soon, it was just easier to call her Ace. The family petname stuck.
When Frank left for Hogwarts, Alice was a little dismayed to find she missed him. She had worked so hard to pretend she didn't care. She worked even harder at her studies, determined to be the smart one in the family. Determined to be like Aunt Hermione, and Aunt Luna. Determined to be placed into-
HOGWARTS YEARS:
Hufflepuff?
Seriously?
Alice might have been the first person to argue with the sorting hat. She can still remember the laughs as she replied "No, seriously" and her father slapped a hand over his face. She tripped down to the tables and sat next to her cousin Lucy, wondering where she went wrong. She was smart, studious, smart... was she not smart?
It took some adjusting, but Alice soon found her crowd. Her cousins calling her Ace caught her housemates attention and, as there was another Alice in her year, she was soon Ace to most people. She liked the fair treatment that her housemates believed, their bravery when the moment called for it, the work ethic that never stopped growing. Soon, she bore the yellow with pride.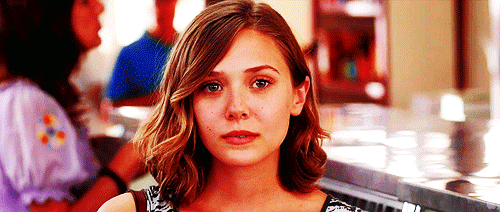 A lesson she learned quickly, however, was that it was only amongst close family that the ambition to be the smartest person in the room was a noble one. More often than not, Ace could resist slipping in a correction or asserting a claim she knew to be true. It lost her more than one potential best friend and soon she found that, while she liked people and cared about them, she was much too annoying to actually keep a friend. So... she stuck to work. And trying to impress professors... Though even they got snippy sometimes.
Her life was pretty normal until the Christmas break of her fifth year. Her father, concerned for his parents lifespan, decided it was time Alice and Frank meet them before they passed. The experience sort of traumatized Ace. She had never seen people so... ruined. She made her father tell his stories now, the stories of fighting alongside Harry Potter, of fighting against evil. To the world, he had been a war hero. To her, he had always just been dad.
She came back a changed person. A deep need remained, a need to avenge her grandparents, to carry out her father's legacy. So she decided she would work up the courage to approach the one person she thought could help her.
She needed tot talk to Christian Zabini.
ADULTHOOD:
------------------------------------------------------------
OUT OF CHARACTER
------------------------------------------------------------
ALSO KNOWN AS:
Jackles
RP EXPERIENCE:
meh
HOW YOU FOUND US:
MAIN CHARACTER:
Jack Dyllan
Last edited by Ace Longbottom on Tue Mar 15, 2016 1:28 am; edited 2 times in total

Ace A Longbottom

Seventh Year Hufflepuff





Number of posts

: 208


Occupation

: Co-Leader of Potter's Army




Ace A Longbottom

Seventh Year Hufflepuff





Number of posts

: 208


Occupation

: Co-Leader of Potter's Army



Edited out the Myers Briggs bio.

Ace A Longbottom

Seventh Year Hufflepuff





Number of posts

: 208


Occupation

: Co-Leader of Potter's Army



Oh, sorry, I am going to. That was more meant to be the thought of "I'm going to go talk to him." I'll make that clearer though.
Cool, cool. Thanks so much!

Ace A Longbottom

Seventh Year Hufflepuff





Number of posts

: 208


Occupation

: Co-Leader of Potter's Army



---
Permissions in this forum:
You
cannot
reply to topics in this forum