Welcome to Potter's Army
WELCOME BACK, ALUMNI! Potter's Army is a roleplaying site that's been up and running since 2007. We have just revamped the site for an AU version of our previous PA adventures, with our old writing buddies.
The current IC year 2022.
molly weasley
ravenclaw. fifth year. halfbood.
hopeless student. massive flirt. wild child.
and she looked in the mirror
and she thought to herself
if i wanna play, i can play with me
if i wanna think, i'll think in my head
positive relationships
at school, mariella didn't have many friends
yeah the girls they all looked at her
and they thought she was quite strange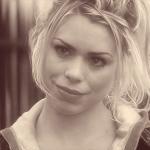 margo richards
15, ravenclaw, wild | best friend
margo is sort of her pet, but they make it work
negative relationships
mary, you are doing drugs, don't you think we know?
you always seemed a little too happy, mary
romantic relationships
Don't be afraid, it's only love
Love is simple
Don't be afraid, you're already dead
Love is simple
complex relationships
Surrounded by nothing But the nothing's surrounded by us
But it's just me in my room
With my eyes shut
Last edited by Molly Minerva Weasley on Mon Jul 08, 2019 7:34 pm; edited 1 time in total

Molly Minerva Weasley

Fifth Year Ravenclaw





Number of posts

: 156



Code:

[img]150 x 150 image[/img]
[size=18][font=sylfaen]name[/font][/size][font=sylfaen]
[size=16][b]age, house, descriptor | relationship[/b]
[i]<2 Lines of Descriptions[/i][/size][/font]
OR
Name:
Playby:
Relationship:
Descriptor:
<2 Lines of descriptions:

Molly Minerva Weasley

Fifth Year Ravenclaw





Number of posts

: 156



---
Permissions in this forum:
You
cannot
reply to topics in this forum