Goodbye!
PA is officially closed
. But all the posts and memories will still be here! Feel free to leave a message on the chatbox, and make sure to check out the
discord
as well!
Welcome to Potter's Army
WELCOME BACK, ALUMNI! Potter's Army is a roleplaying site that's been up and running since 2007. We have just revamped the site for an AU version of our previous PA adventures, with our old writing buddies.
The current IC year 2022.
Page 1 of 2 • 1, 2
It was not mandatory that staff attend supper at the same time as the students did. Just as it was not mandatory that students attended. However, it definitely looks better when the staff table has every seat filled at the beginning of dinner or lunch. For Kipp, however, this was not often the case as he was consistently late arriving and typically stayed till the food left the table.

You see, Kipp was not big on crowds which is why he enjoyed his little corner of a classroom. History of Magic was never really a popular subject and he often had a classroom with a few seats missing. But it was his and he was good at it. That, however, often meant he would go places during off hours - avoiding the library from 4 - 6 and only eating for the last hour of supper. It also meant he was able to bring a book and read without disruption.

This evening's choice was a lengthy text on the history of illegal creature breeding. He propped it open against a platter of chicken drumsticks that had been left unattended. Naturally he had arrived after many students and most of the other professors had left. There were a few still sitting but he was relatively new so he wasn't quite good on the names of the people he had joined.

He began to read and tuck into the drumsticks and potatoes he had already piled onto his plate.

Kipp Morris

Gryffindor Graduate





Number of posts

: 10



Scott was late getting to dinner. What the heck was with his luck today? He'd missed breakfast and lunch, blew up the kitchen--for which he still expected a reprimand, and now here he was skittering towards the great hall like a first year. Buggar. He had locked the dog in his room...Well, no, wait. He heard the telltale sound of toenails and a dragging leash on stone. He stopped in the doorway as the enormous Akbash caught up with him, wagging his tail happily, acting as if he hadn't seen Scott in weeks, instead of just five minutes ago.

"We have to stop meeting like this," he sighed, unable to come up with a better line. "I suppose you're safer at my feet, but after tonight, we will make a better arrangement. Come on." He took hold of the leash, not feeling secure to let one more incident of Akbash Adjustment Syndrome rock the castle too badly. He actually wanted this job. He got many looks from the few stragglers that were yet here, but the dog heeled well at Scott's side, the feel of Scott's assertive hand on the leash bringing the giant dog under control. He went up to the professors' table and sat down at a place that was yet set with a plate of chicken and potatoes and saw another professor there as well, and he appeared deeply engrossed in his book.

"Down," Scott told Max quietly, "Stay. And for heaven's sake, leave the house elves alone, would you? Wait. What do you have in your mouth?" He reached down to get whatever it was that Max was chewing on. "Really? Really, Mate? My vintage thumbdrive? Great. That's just great."

Scott Fenwick

Gryffindor Graduate





Number of posts

: 24


Special Abilities :

Metamorph


Occupation

: Professor



One of the few things Kipp prided himself on was his ability to maintain focus. Usually the attention he was currently paying on his book would have to be torn from him via the wrath of God. However, because he was also taking moments between pages to munch on his dinner it was significantly easier for him to lose is attention. And just as he was filling his plate with more potatoes another professor sat in one of the seats next to him with a rather large looking dog.

As he made eye contact and nodded he saw the ruined thumb drive in the professors hands. He winced slightly and made a quick inhale of breath. "That is a damn shame right there." he said, pointing his fork towards the device.

He took another bite of his potatoes, put his fork down and stretched out his hand.

"Scott, yes? You teach Muggle Studies. I've seen you and your dog around." he smiled at the man.

Kipp felt a little out of place at the school if he was being perfectly honest. He understood the place of History of Magic and realized that many individuals considered it to be not very useful. That really didn't stop him from doing his best and loving every minute but it did make new encounters with other professors a little tense for him. Thought he didn't sense any ill will from Scott thus far; and he always enjoyed an animal lover.

Kipp Morris

Gryffindor Graduate





Number of posts

: 10



"Oh, you're Kipp, aren't you?" he asked, glad to finally get a chance to meet the history professor. If there was ever a man he needed to meet, Kipp was that man. He shook hands with him. "Glad to meet you. And this big horse is Max. I'm afraid he's having a bit of a time adjusting to life in a castle. I was actually hoping to meet you. I could use some pointers in making Muggle Studies interesting, and I remembered my own Hogwarts days and Professor Binns, bless him--wherever he is now." Scott had his share of dozing while Binns' ghost droned on in monotone. He was the best insomnia remedy Scott had ever known.

"As I see it" Scott said, "you had I have something in common. History of Magic has gotten its share of a bad rap over the years, and so has Muggle Studies. So, I am keenly interested on what you have found as helpful or not so helpful in such classes as ours."

He felt Max's tail begin to thump on his foot, and he looked up to see a handful of house elves coming in to clear the hall, and Scott was swift to take the leash and put it under him on the chair, feeling that if he sat on the damned thing, the dog would have far more trouble herding the elves again.

"You'll have to excuse me for being just a trifle distracted. There might possibly have been...a kitchen incident straight after lunch today. A certain dog might have thought kitchen elves were for herding, and there might have been a not so small amount of destruction to the castle kitchens, for which a certain professor might well be finding himself being reprimanded for later tonight. Just perhaps," Scott said. "And I'd like to see it not repeated. House elves have quite a temper, you know that?" He pocketed the dilapidated thumb drive. "And this had my best photos of generations of muggle artists' interpretation of magical figures and creatures. I have another copy at home, thankfully." Yes, he did have another copy--in his muggle London flat. That made it a bit more difficult to get to. Just a little.

Scott Fenwick

Gryffindor Graduate





Number of posts

: 24


Special Abilities :

Metamorph


Occupation

: Professor



"Yes, horse is quite an apt name." he nodded in agreement and eyed the small beast. Nonetheless, everyone needed someone to look after whether they be human or animal. It's all the same in theory, animals and humans have coexisted for centuries dating back - he had to stop himself. He was about to get lost in his own thoughts again and now was definitely not the time.

"I have a cat, Mortimer - well, Mort. I'm sure he and Max have had a run in or two since term began; he's all over the castle coercing people to pet him. He thinks everyone is his best friend."

Muggle Studies was definitely one of the more polarized subjects offered at the school. There were students subjected to it that absolutely despised it but then there were others who excelled. Kipp had taken it with interest for the first two years but he ended up dropping it when he realized he knew more than the class was willing to offer. This is perhaps where he might come in handy to Scott for he had significant first hand knowledge.

"Ah, well Muggle Studies and History of Magic are in in the same in that regard!" he began. "You see, the trouble with teaching our subjects is we need to be careful that we're not just talking at our students. Engagement is key to making our class interesting to those less bookish."

"But I'd be more than happy to go over some things. I think we should perhaps get the Divination professor in on our little sharing circle at some point as well."

He let out a little chuckle and had another bite of potatoes.
_________________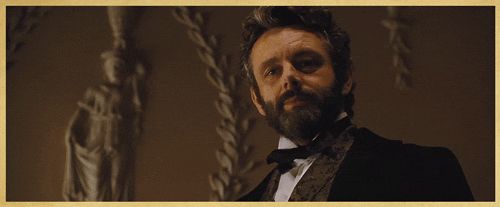 Kipp Morris

Gryffindor Graduate





Number of posts

: 10



"It might well be that Max has met Mort. Akbash can be aggressive to other dogs, and I have been working to get him to like cats. So if Mort is still in one piece, then I think we can safely say Mort has passed the Max test. He's a young dog, and right now he thinks everything is potentially a new playmate or something to be herded. You know, my mother has a cat, and she bakes him homemade treats. He's more than a little spoiled. I'll bring some for Mort the next I see my mother, and see what he thinks of them."

"I think you're right about needing to engage students, and I like the idea of making our discussions a threesome. Brilliant thinking, Kipp. There is a certain hatred towards muggles in general as lesser forms of humanity, so I was hoping that I could strike some sort of appreciation for our commonalities rather than our differences. I've found muggles to be wonderfully stubborn and resilient, and I rather like that about them. They generally are not shy of courage, even when there's no apparent hope at all. I do have, if you're interested, a few muggle books on the History of Magic if you're interested some time in looking at their differences. Some of their errors really are quite amusing..."

"Evil beastie!!!" a shout rang out, and it made Scott jump. A house elf was standing just a few inches from the end of Max's leash, and Max was trying to sniff the elf, who had his wand drawn on Max.

"Oh, dear," Scott sighed. "Don't fire. He's harmless, and I have him on leash. He won't hurt you."

"He ate our kitchen!"

"Um, no. Your own wand fire did that, but I won't bring him back."

"You'd better not," the house elf grumbled, stomping off the other direction.

"I bet you don't have this much trouble with Mort, do you?" Scott asked Kipp.





Scott Fenwick

Gryffindor Graduate





Number of posts

: 24


Special Abilities :

Metamorph


Occupation

: Professor



Muggle textbooks on magic, well that would be interesting. Of course he'd have to check if they were already in his every growing library. Regardless, it would be rude to not accept the extremely kind offer. He could get to know Max a bit better as well, he seemed very sweet; it would be a good time to introduce him to Mort as well. Provided they hadn't met already because it was entirely possible. Mort was nimble and likely to get away from damn near anything; including house elves.

"Nothing to the same degree of trouble I'd wager. Mort's come back singed whiskers and the occasional tuft of fur missing but I've never had house elves come after me." he chuckled as he finished yet another bite of dinner. His plate was growing every so empty and he knew the food would be disappearing soon.

"Well, actually both of my parents were squibs; and while not entirely full muggle they definitely lived the lifestyle. My grandparents however insisted I be raised with a foot in both worlds and so I've grown fond of the proverbial "muggle lifestyle". I'd wager you could beat me in a scholarly debate but I could change a tired on a Chevrolet Tahoe faster than you could look up what a Tahoe is."

Just as he was about to grab a tart for dessert he noticed the food had been, well it disappeared. Whatever those house elves do to get the food from the kitchen to the great hall, it happened. He frowned slightly and closed his book as he was far more interested in the conversation. "How long have you been teaching at the school for? I've only just started this term and I feel I've yet to make an impact with the students or the faculty."
_________________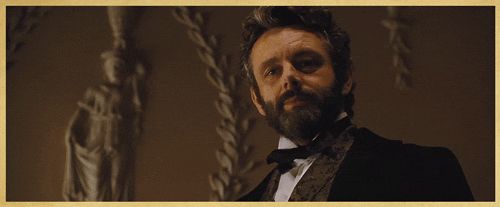 Kipp Morris

Gryffindor Graduate





Number of posts

: 10



"I don't know that I would actually envy a squib's life, as opposed to a muggles, for example. There is something blissfully simple for muggles to believe that all there is, is only what you can see and hear and touch and nothing more. They wonder, yes, but all else is merely speculation. If you see it, its really, if you don't, it isn't. Magic never seems to quite work that way, does it? It's an entire dimension of its own. I used to watch how angry Filch was all the bloody time and wonder if he was just really miffed that he couldn't cast a spell to save himself and was tormented endlessly by those would could.

"On the other hand, though, having a squib household seems like it actually might be a wonderful thing because you're not forced to be blind about either world and would learn to function in either. Aside from the fact that I really like magic, I might actually enjoy it. And I'll also wager that there many not be anyone in this castle beside you and me that even knows what a Tahoe is much less how to change a tire, and not much more that knows what a Chevrolet is."

He saw Kipp looking for the tarts. Scott was actually looking for one himself before they left. He sighed.

"Gone again," Scott sighed. "Seems we missed the best part of the meal." Kipp asked him how long he'd been here, and Scott smiled. This really was a new thing for him.

"I haven't been here long. Came the night before classes started. They didn't tell me what happened to the other chap before me, but I couldn't come sooner because I was...well, committed to another teaching assignment. Ironic as it is, I was polishing my skills in muggle studies by teaching in a muggle university--teaching History of Magic--it was an elective philosophy course. They made me use those buggered up muggle texts, so it did give me some poetic license where there were a couple of gaps, allowing me to rather 'wing it' if I needed to. The deal with muggles is that, none of them know, and we can't ever tell them, so I admit I no crime into making up a detail or two or inviting some healthy speculation as one goes along, especially if what I told them made us a little less frightening to them, to some tiny extent. It seemed they either had ideas of unlimited peace and opulence or complete annellation, and nothing in between. I had to work to even suggest there was a possibility of a midground.

"Tell me, then. What's your favorite part of the nonmagical life," he said. "There are so many different things to pick from. I think, really, I could like amusement parks and, perhaps, football."

Scott Fenwick

Gryffindor Graduate





Number of posts

: 24


Special Abilities :

Metamorph


Occupation

: Professor



Merlin, he was made increasingly aware each day that he himself was new and barely functioning. But it was very comforting to be speaking with another professor in a similar situation. However, the appearance of Scott had given him the impression he was a seasoned veteran. Perhaps Kipp should try the whole 'confident posture' thing that they taught kids in muggle schools.

"you know, I also taught in a muggle school. Well, a secondary school for teenagers so not quite the same scope as a university. Thought I imagine it's not far off from teaching here at Hogwarts. It's been a rather difficult shift for me going from a muggle student body to a magical one. My vocabulary is muggle-oriented and I forget sometimes there are words I can start using again."

Of course much of his own history of magic training had come from his independent reading. Always reading. Constantly. It was the most common thing he'd do now that he was teaching. Not only to keep himself informed but also because he really didn't feel at home just yet. Though finally making a friend may be the start of this change - he had initially thought about approaching the care of magical creatures professor. Scott, however, was seemingly much more his style of person - very few wizards would talk freely and accurately about muggles.

"I'd have to say my favourite thing about muggles is the cinema! There's something about muggles spending months of trouble on something to only enjoy it for a few hours." he smiled widely.
_________________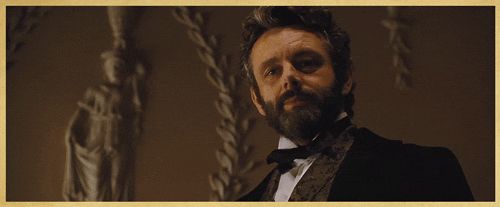 Kipp Morris

Gryffindor Graduate





Number of posts

: 10



"This is very much like university, with the exception that I didn't have my students sleeping in the same building that I was teaching in. There was a certain amount of getting away from it. I had my own flat to go home to. Still have the flat, actually. I only use it when I need to look muggle. The rest of the time I have a cottage in the country up here in Scotland, not actually that far from here. That's my proper home when I'm not here. It's on a bit of a hill overlooking an overgrown pond. I don't know that it qualifies to be a proper loch. Don't know that it even has a name, but the place has some great fish in it. It's a good place to drop a line in the water, and my property a little bit of a woods on one edge that's chock full of local wildlife, and the whole place's got a lot of room for Max to run and my owl to fly. I'm hoping to go to London on my next day out from the castle to see if I can't go drive up my car to the country place. I have a weakness for fast cars, and I miss this one. Do you drive?"

He decided he wanted some after dinner coffee, and he looked and saw a couple of the house elves starting to sweep the floor.

"Excuse me," he called, "might we have a proper coffee tray, please, for some after dinner coffee? And a couple of the tarts? Dessert left before we got to it."

"And your nasty beastie?" the elf narrowed his eyes at Max.

"My beastie won't hurt you," Scott promised. The elf harrumphed and turned to go to the kitchen. "You're right about the cinema," Scott agreed. "I hear it's quite a lucrative thing for some muggles, though. I have to say, though, I love a good movie, but it sometimes is a bit of work sorting out the good ones from the rubbish. I have a few favorites, though. I do love a good story, and I tend to like what muggles consider cinema classics. There are some good monster movies. Musicals are decent fun, if you can get past the oddness of them breaking out into song in the most inappropriate places. Although, there was a dancer, and I like his movies very much. That Astaire fellow--he made dancing look like magic itself. What are your favorites?"





Scott Fenwick

Gryffindor Graduate





Number of posts

: 24


Special Abilities :

Metamorph


Occupation

: Professor



Page 1 of 2 • 1, 2
---
Permissions in this forum:
You
cannot
reply to topics in this forum