Goodbye!
PA is officially closed
. But all the posts and memories will still be here! Feel free to leave a message on the chatbox, and make sure to check out the
discord
as well!
Welcome to Potter's Army
WELCOME BACK, ALUMNI! Potter's Army is a roleplaying site that's been up and running since 2007. We have just revamped the site for an AU version of our previous PA adventures, with our old writing buddies.
The current IC year 2022.
Page 1 of 2 • 1, 2
Before reading all of this know that it was 3am when I wrote all of this so I guess what I am saying is don't judge me to harshly. Also I'm gonna re read it before I call it good so I can make sure this character is going to go in a direction I want him to.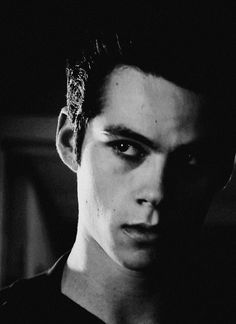 MAIN

They were the last people you'd expect to be involved in anything strange or mysterious, because they just didn't hold with such nonsense

   

   Character's Legal Name: Maxwell, Christopher, Stone

   Age: 25

   Hogwarts House: Ravenclaw

   Blood Type:  Halfblood

   Species: Human

   Face claim: Dylan O'Brien
   
---
APPEARANCE

...Aunt Petunia often said that Dudley looked like a baby angel - Harry often said that Dudley looked like a pig in a wig

   

Maxwell has a pale complexion and black hair, blue eyes and is 5 feet 10 inches tall (or 1.77 meters if you would prefer.) Maxwell is thin and lean. His hair is almost always in a long ivy league style. Normally he is dressed in a plain black t-shirt, dark blue jeans, and black converse. He has a small faded but still visible scar that runs down his left cheek that he earned while fighting another student while at Hogwarts.
   
---
PERSONALITY

......If only the hat had mentioned a house for people who felt a bit queasy, that would have been the one for him

   

Maxwell is not a traditional hero nor is he a villain. He has grown up feeling that the world is a dark place. He is driven by goal set to him by his mother. Simply stated that in order to be successful he needs to gain as much influence and knowledge he can in the world.Though the way he will achieve this is different from his mothers approach. His time at Hogwarts around his friends taught him that he can meet these goals without losing out on living his life. His views of the world have changed since he was a child. If not for his friends he would no doubt be a dark and manipulative person much like his mother. Because of them he has learned to see the good in people and the beauty in the world. Maxwell considers himself to be highly intelligent, though he does not boast about it. He enjoys strategy games and feels that chess is excellent way to keeps one's mind sharp. He also is a fan of poetry and music, he has found that he can learn a lot about people and their way of life based of their tastes in music and poetry. He also enjoys art. He has spent considerable time in muggle and magical museums learning about the many cultures around the world.  He grew up with access to many books and texts, because of this he has a natural enjoyment of reading and often finds time to visit muggle and wizarding libraries where he can simply read. He even has a small collection of books that he keep. He enjoys finding new books to add to that collection.
   
---
HISTORY

..................Hey! My eyes aren't 'glistening with the ghosts of my past'!

   

   Early Years: Maxwell was born from a with witch mother and a muggle father. He knows nothing of his father as he quickly left very early in his mother pregnancy. The home he was born into was not even his. It belonged to a wealthy ministry wizard his mother worked for. He was from a early age taught that people were to be viewed as opportunities. That the connections that they had made them important. No doubt this was why his mother worked with someone in the ministry. She no doubt wanted to have her hands in the political world without getting them dirty. These years were full of tutoring in basic magic, history of both the muggle and wizarding world as well as being  taught the art of listening and not speaking. To his own joy the household he lived in had a expansive library and he would often stay up late into the night reading from the many books there. He made it his life mission to read every book even the ones that were clearly written by people who had long lost their mental faculties. He from a early age understood that he could learn from everyone. His favorite was the muggle history of world war two. He found it amazing that a man like Hitler could come into power the way he did. He claimed he could resolve his country's problems. No doubt many muggles at the time thought he could. Hitler could have easily fixed his country and made it a economic power in the world and stayed there. Perhaps even setting a fine example for many other countries. He instead was driven by the lust for power and a draw to a view of a "perfect world". This book taught Max the price of failure in this game his mother played. It also enforced a lesson he was forced to learn. A lack of knowledge in ones history sets them up to repeat the same mistake in their future. As Maxwell became older he was often brought to ministry parties that his mother and her employer attended. There he was encouraged to keep his eyes and ears open and learn how the others spoke to each other. These parties became lessons of their own. He always found it interesting to see how the strings of the wizarding world were easily manipulated at these parties. He remembered his mother being overjoyed when he received his letter to Hogwarts. He was even excited himself a place where he could learn magic was exciting to him. Not to mention the chance to learn more about the world he lived in.

   Hogwarts Years: Maxwell was sorted into Ravenclaw, though it easily could have been Slytherin. It was only by pleading with the sorting hat that he got into the house he wanted. His first couple years were spent blissfully. He was quick to his studies and did well. It also helped that the library at Hogwarts had many more subjects. He even was able to go into the restricted section a few times. He cherished those moments that's where the real knowledge was. He quickly made friends. He found that the time he spent with them enriched his life a lot. Before he felt that his life was mostly spent in isolation only really having passing contacts with others he was glad to know people who actually cared how he felt. He began to realize that perhaps what his mom thought was not completely correct. Perhaps life had a value beyond power and success. His summers were easily spent with his mother being to busy with the ministry to pay attention to him. He even slightly enjoyed the many days he spent there. Mostly he would explore the surrounding countryside and towns. He even was allowed to have a owl so he could keep in touch with his friends. Though he noticed his mother was not as pleased when she saw the amount of letters he was getting. She became especially upset when she found out that most of his friends had no influential connections. From that point on he found he was receiving less and less letters. His third year was not the best. His mother had found a way to keep tabs on him. She was not happy that he was spending time with friends instead of using this time to study. She felt that anything beyond his academic success was a waste. He would receive a howler at least once a week addressing this issue. He never knew why this was a big issue to his mother his grades were always excellent. That summer he was forced to spend it with her learning the names and titles of the many people his mother knew, and just how they could help him in the future. It became apparent to him that his mother had predestined him to a life of her version of success. His success would mean her success and she was not ready to let him fail. He begrudgingly learned his lessons with her. The next three of Hogwarts were a struggle. He was forced by his mother to devote himself  fully to his studies. He lost a few friends from it, but he did keep two who were inseparable from him. He was thankful that they kept him company in his long hours at the library. They were the only thing that kept him sane most days. Despite it all he found time to have fun with them. Even if it meant that he would get a howler here and there about his scores not being the best that they could be. During his seventh year he received a letter from his mother saying that she had found herself in some trouble. The ministry official she worked with had mysteriously died the day he been demoted, no doubt the evidence would never point to her but he knew she was responsible. She was leaving and would not be back. She left him the key to a vault at Gringotts and told him there was enough money for him to get a start. He spent the rest of his year as he did the rest. full of study. He did make more time for his friends now that he was not being monitored by his mother. He would now travel to Hogsmeade, a luxury he never allowed himself before in fear that his mother would be waiting for him. He looked at possible internships within the ministry and even possibly teaching at Hogwarts, but ultimately decided he did not know what he wanted to do.He graduated unsure what to do with his life now that he was suddenly free of the grasp of his mother. His friends suggested he should travel. They knew Max had a lot to work through and felt that him experiencing some independence would help. They promised to travel with him when they could.

   After Hogwarts: Once Maxwell graduated he spent the next few years drifting about Europe. He would often meet up with his friends, happy for their company. His only real motivation was hunger in his stomach and having enough money to have fun with his friends. He had odd jobs here in there both in the muggle and wizarding world, but he would not stick with anything long. No doubt the influence his mother had on his life was preventing him from settling with a average life. Every time he settled somewhere he would hear his mother's voice asking him how this would assist his future. He decided it was time to move to London. He wanted to try his hand at what his mother raised him to do. However he was going to do things differently from her. He would send time caring about the people close to him he had learned that his life had to be his own or else he would never succeed.


   
---
Out of Character

I'm Harry's half-sister, Dumbledore's daughter, Voldemort's niece, Sirius' cousin, Snape's daughter and Lupin's great grandmother...

   

   What should we call you:Taylor

   RP Experience: A few years ,but nothing recent.

   How you found us: I met a funny kid a long time ago in a galaxy far far away who told me about a place where I could live in the world of Harry Potter.

   Main Character (we'll PM you on this account): Ne'Os Emof (the most overpowered and confusing character I have ever created. Why did you guys let me get away with him?)
   
---
Last edited by Maxwell Stone on Tue Oct 25, 2016 2:20 am; edited 4 times in total

Maxwell Stone




Number of posts

: 5



Hey, Taylor! Welcome back! I'm gonna wait for you to let me know you're ready to let me read this.
And why did we let Ne'Os get away with so much? Idk. But, I can tell you that we've grown up too through the years. hahaha.
Good to see you!

Khaat Lupin

Gryffindor Graduate





Number of posts

: 19044


Special Abilities :

Energy Worker, Medium, Heightened Sensitivity


Occupation

: Director of St. Mungos, Owner of Sparks Bistro



Its good to see you too!!. I am ready to let this be read. I actually found I wanted to change a lot. Hopefully it will be better quality from what I originally had.

Maxwell Stone




Number of posts

: 5



ok. give me a bit, and i'll get to it.


Khaat Lupin

Gryffindor Graduate





Number of posts

: 19044


Special Abilities :

Energy Worker, Medium, Heightened Sensitivity


Occupation

: Director of St. Mungos, Owner of Sparks Bistro



Okay, so, you've got a really good start on him, but he's really so skewed towards Slytherin that I would find it really hard for the hat to even allow Ravenclaw as a possibility, regardless of his preferences simply b/c I'm not seeing nearly enough of Ravenclaw in him to make it a reasonable question.

I get that he is driven by his own need for power but that's a primarily Slytherin characteristic, especially when it drives so much of his personality and his motivations for everything he does. I'm going to challenge you to perhaps soften that strong drive a bit to include perhaps a natural love of learning, reading, etc. His history certainly would make that a natural fit.

In order for the hat to see his choice as being enough of a question for it to consider, Maxwell needs to be framed up to be more of an even split between Slytherin and Ravenclaw.

You could, perhaps, create in him a love of tradition or wizard geneology, for example. Or of reading wizard history, simply from the standpoint that those who do not know their history are doomed to repeat it. Perhaps he is a learner who likes games of strategy, like wizards chess, or something.

Broaden him out a bit so that his choice as a Ravenclaw makes more sense. And, I think, in doing that, you might also open up lots more opportunities for RP with him. If you have questions, feel free to pm me or something.

Khaat Lupin

Gryffindor Graduate





Number of posts

: 19044


Special Abilities :

Energy Worker, Medium, Heightened Sensitivity


Occupation

: Director of St. Mungos, Owner of Sparks Bistro



Alright, I think I have pulled him together a bit more. I think the problem I was going to have was that he was sounding more and more dark then I wanted. flushing him out as a Ravenclaw has even turned him more neutral which is what I am going for.
I appreciate your suggestions. If you have any others that would be nice. I want to make this character perfect

Maxwell Stone




Number of posts

: 5



Much better. He seems to be taking on a lot more dimension, and I like the way you wove some of that through his entire personality and history.

Consider this. He now seems like he might actually have some sort of a dream, even if he doesn't easily share it with others, to be able to have some happiness of his own that isn't dictated by memories of his mother's demands. Mom talks about career success and making money, but if he sees, by watching his classmates, that there is more to life than that, you now have potential for even more depth to him. That has some potential to make him hold those he values as friends even closer and with a bit more loyalty to them than he does with others. And, if he sees happiness as being maybe a bit more fragile and fleeting, it might create some of that inner conflict for him that gives him more dimension and might give him more possibility for more encounters/relationships with others.

What do you think? Does that make him closer to what you had in mind?

Khaat Lupin

Gryffindor Graduate





Number of posts

: 19044


Special Abilities :

Energy Worker, Medium, Heightened Sensitivity


Occupation

: Director of St. Mungos, Owner of Sparks Bistro



That would definitely pull him together more. Let me edit some some things and see how it turns out. It may be a little bit I need to step away from my computer
Ill post again when he is ready to be looked at.

Maxwell Stone




Number of posts

: 5




Khaat Lupin

Gryffindor Graduate





Number of posts

: 19044


Special Abilities :

Energy Worker, Medium, Heightened Sensitivity


Occupation

: Director of St. Mungos, Owner of Sparks Bistro



Alright I fleshed out his relationships with his friends a bit and changed his perspective on life a bit more. He could potentially be a good person now

Maxwell Stone




Number of posts

: 5



Page 1 of 2 • 1, 2
---
Permissions in this forum:
You
cannot
reply to topics in this forum