Goodbye!
PA is officially closed
. But all the posts and memories will still be here! Feel free to leave a message on the chatbox, and make sure to check out the
discord
as well!
Welcome to Potter's Army
WELCOME BACK, ALUMNI! Potter's Army is a roleplaying site that's been up and running since 2007. We have just revamped the site for an AU version of our previous PA adventures, with our old writing buddies.
The current IC year 2022.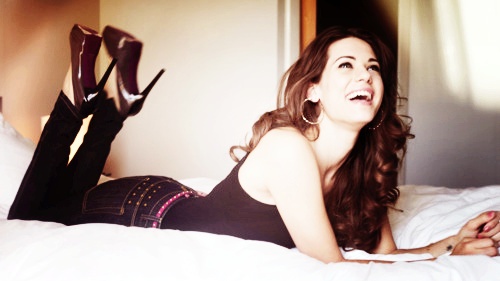 EVANGELINE NARCISSA FAYE
______________________________________________________________________________________
------------------------------------------------------------
INTRODUCTION
------------------------------------------------------------


FULL NAME: Evangeline Narcissa Faye

NICKNAMES:  Eva,Cissy

AGE: Fifteen

ALLEGIANCE: Dark Followers

HOGWARTS HOUSE: Aiming for either Ravenclaw or Slytherin

CLASSES: Potions,COMC,DADA

WAND: Blackthorn,Basilisk Skin Core, 13 inches,not flexible

PLAY BY: Lyndsy Fonseca



------------------------------------------------------------
APPEARANCE
------------------------------------------------------------


HAIR COLOUR: Brown

EYE COLOUR: A mix of green and blue

COMPARATIVE HEIGHT: Average,around 5'4

BODY BUILD: Curvy and thin

GENERAL APPEARANCE: Evangeline is a very beautiful lady.She is not very tall,she is only around 5'4,but still looks cute.She has brown wavy her that go past her shoulders,but the most beautiful thing,according to her,is her eyes.The are a mix of light blue and green,and tend to change shades depending on the light,or her moods.
As for her body,she isn't extremely thin,but not fat either.She is average,and curvy.Her lips are full and usually have a colour of red on them,especially in the winter.


------------------------------------------------------------
PERSONALITY
------------------------------------------------------------



STRENGTHS & WEAKNESSES:

Strengths: Her looks,dark arts,her intelligence,flying,essays,music and art,dancing,duelling,playing Quidditch,answering questions

Weaknesses: Emotional States,Herbology,Anger Management Problems,being impatient,
stubborn,bossy

LIKES & DISLIKES:

Likes: Winning,Challenges,Books,Flirting,Guys,Expensive necklaces,Red Wine,Black Roses,Attention,Poetry,Romance,Taking Walks,Dancing,Singing,Playing the piano,Dragons,Quidditch,Power,Danger,Being Witty,Outsmarting People

Dislikes:  Immature People,Losing,Being Betrayed,Being lied to,Bets,Muggles,Being ignored,Being used

GOALS:  Become Powerful,Finish School,Make a Family

HABITS & QUIRKS: She bites her lower lip,and likes to play with boys' hair

BOGGART: Isolation

PATRONUS: When She Joined The Dark Followers

DEMENTOR: Losing against a Hufflepuff

VERITASERUM: She has never kissed a boy

MIRROR OF ERISED: Become Powerful

PERSONALITY: Evangeline is a complicated yet intriguing lady.She has both,beauty and brains,and is witty and cunning enough to know how to use that to her advantage.She is sly and unpredictable,making it always hard for everyone to guess what she likes,or what her next move might be.She is very intelligent and witty,always found with a book in hand.She believes that knowledge is power,and power is everything.When you have power,you cannot be defeated.
She likes to flirt,and is very outgoing and seductive,but sometimes tends to be really shy,for reason unknown even to her.
She isn't mean or cold to anyone,but when people start pissing her off,she can be wild.After all,she isn't known to tolerate with annoying people easily.Overall,she is strong, proud, aggressive, elegant, smart, wise and fierce,determined and stubborn.She just likes things her way.


------------------------------------------------------------
FAMILY & POSSESSIONS
------------------------------------------------------------


FATHER:  Aries Vladimir Faye

MOTHER: Eleana Mona Faye nee Black

SIBLING/S: Nathaniel Cross Faye~Slytherin Graduate~Nineteen

OTHER: N/A

BLOOD STATUS:  Halfblood

RACE: Human,Witch

SOCIAL STATUS: Wealthy

PET/S: Burmese Black Cat named Envy

OTHER POSSESSIONS: N/A


------------------------------------------------------------
CHARACTER HISTORY
------------------------------------------------------------


Early Years: Evangeline was born in Oxford,England,on May the 3rd.She grew up with her mother,father,and older brother,at their Mansion.At an early age,Evangeline tried to act like the lady her parents expected her to be,and she was proud of herself whenever her mother smiled at her approvingly.

Evangeline liked to mess around with her brother and make him chase her through the entire Mansion,but in the end,he always caught her since she always ended up in the same place.The place she started calling her own.Her mother's garden.A place she visited whenever she wanted to think,or spend some time alone to herself.There were many times Eva felt confused,and even unwanted,but every single time,someone would seek out for her,and prove to her that she never was and never will be unwanted.Because she deserved as much.

At the age of four,her father,along with her older brother,started training her for Animagus.Her father was an Animagus and wanted his children to be too.Her brother was aiming for a snake,and she wasn't surprised about it,since he was sorted into Slytherin when he went to Hogwarts,but because he was deadly and dangerous like one.Such a sly boy.
Eva on the other hand was aiming for something more gentle yet as wild and furious.It was the way she was,after all.Her father couldn't really help her train,since the family would be having problems with the Ministry,but he taught her a few basic stuff,like how to turn into her form,and how to turn back.Same things her brother knew.


Hogwarts Years: When Evangeline went to Hogwarts for the first time,she was really nervous and excited at the same time.She had read tons of books during the summer,and she was ready for what she would have to face.Nathaniel had talked to her about Hogwarts,and Evangeline couldn't wait.She wanted to get sorted,and make friends and go to lessons and have fun.She was aiming for Quidditch as well,but she preferred to wait until her third year to try out.She wanted to be ready,first.

Her second year was interesting as well.Her brother was now a Sixth Year,and he was really busy,but always found sometime for his little sister.He never stopped being her Quidditch coach,and was always there.Though wherever he was,there was a bunch of girl following him,either smiling kindly at her,or shooting glares.The ones glaring at her were probably mad at her for stealing her brother's attention.It always made her laugh how they thought they had a chance with him.By the end of her second year,she was great on a broom,and had also made quite a few friends,including some girl from her brother's fan club.

Her Third year was super exciting and sad as well.This year was her brother's last one,and it made her extremely sad to know that he would be leaving soon,but she was also happy because she had made it into her house's Quidditch Team.She was a great students as well,and everyone was proud of her,which made her even more proud of herself.During this year,a few boys had caught her eye but she ad never acted on it.Her mind was only on her lessons and on Quidditch.

Her Fourth Year had nothing interesting .Her brother wasn't here anymore to keep her company,and she was bored out of her mind.Her friends were either out with their boyfriends or they had better things to do,leaving her with nothing to do.Qyidditch Practise was the only good and exciting thing that year,since there was nothing new or adventurous.No boys,no nothing.Her marks were always perfect,so she had nothing to worry about.Her training had nothing new,since she had to find someone to teach her in Hogwarts,but she had no idea where to go to.One thing she achieved was making her tail appear,somehow,but then she had gone wild,since it didn't want to go away.After concentrating a lot,she managed to make her tail disappear,and never tried it again.

Now being in her fifth year,Evangeline can't wait to see what will happen.Will there be anything interesting waiting for her?Something adventurous?Will she find someone to help her train into becoming an Animagus,or was there no hope for her?

Adulthood: N/A


------------------------------------------------------------
BEHIND THE CHARACTER
------------------------------------------------------------


ALSO KNOWN AS: Eva

RP EXPERIENCE: Around Three Years

HOW YOU FOUND US: Through Forumotion

MAIN CHARACTER: Evangeline Faye

PURPOSE OF CHARACTER: To Roleplay with other roleplayers and have fun.

RP SAMPLE:

Spoiler:

Evangeline was almost ready to give up.She had tried and tried,but nothing happened.Maybe it wasn't meant for her to be an animagus.Maybe she should just watch her brother turn into a snake at his will,while she could do nothing.Sighing,she dragged herself outside,towards ther mother's garden.

Eleana always took care of her garden.There were all kinds of flowers there,along with vines and trees and anything a person could imagine.Evangeline had asked her multiple times how she had managed to make such a piece of art,but she only told her to stop asking,and simply enjoy it.That's all that mattered.And Eva did just that.Everytime she wanted to spend some time alone to think,or to hide away from them,she always ended up in the gardens,lying around in the grass and smelling the flowers.Her cat,Envy,would always find her in those gardens,and she would sit next to her,keeping her company.She was just that amazing.

As Eva settled down in the grass,she had no time to think before she heard a voice.
"Evangeline Narcissa Faye!Get your butt over here right now!"
Eva looked back to see her brother standing there with crossed arms,and looking quite disappointed.It wasn't her fault.It wasn't her fault that she couldn't turn into her Animagus form.She wanted to,and she kept trying,but it just didn't happen.
"Just leave me alone,Nate...I don't want to talk about it..."
Eva expected her brother to start yelling at her for acting like a baby,but instead,she felt a pair of arms hugging her from behind,and she instantly leaned into the person."Please...just don't give up yet.."

Nathaniel turned Evangeline to face him,then he sat down on the ground next to her.He took her hands in his and sighed,his emerald eyes staring into hers.It felt like an eternity until he spoke again."Let's try again..please...You know that nothing worth having comes easy.."
Evangeline stared at him for a while,trying to reason with what he was saying.He was right.He always was.She had to try.She had to try more,and in the end,she would be the winner.She would achieve what she was training for.
"I love you..Promise to be here for me...,"Eva murmured as she hugged him,drawing a chuckle out of the older boy."Always.."

Pulling back to kiss her temple,Nathaniel pulled her on her feet,smiling down at her.
"Now let's go train again..You don't want to keep father waiting,do you?"
Giggling,Eva poked Nathaniel's side and took a few steps forward.
"Race you there!"
And with that,she was off running back towards the Mansion.



Last edited by Evangeline Faye on Tue Oct 01, 2013 12:46 pm; edited 1 time in total

Evangeline Faye

Fifth Year Ravenclaw





Number of posts

: 23


Special Abilities :

Animagus


Occupation

: Waitress at The Library



Hey Eva,

First welcome to PA! Your apps looks pretty good, but I noticed that you have no preferred Hogwarts houses stated. Does that mean you don't mind where Evangeline is sorted?

Also, would you mind adding a few more strengths/characteristics to her? Only because it'll help with getting her sorted into a house more easily.

One other thing. The Animagus training, her father wouldn't have been able to teach her about it as it would have caused them some trouble with the Ministry. It would be considered underage magic and they would get in trouble for it. You could say that he taught her without letting her change forms. Maybe he showed her how the change happened or how to change back. Small things like that but she wouldn't have been able to transform. Unless she had accidental bursts of magic that caused it. Her Animagus also wouldn't be a dragon, they are supposed to be real animals, not magical creatures.

~Hit
Hey
Thanks for informing me about my issues.I will work on it soon.I have also sent you a PM with a question I have
Thanks again for everything.

Evangeline Faye

Fifth Year Ravenclaw





Number of posts

: 23


Special Abilities :

Animagus


Occupation

: Waitress at The Library



Much better, thanks!

I'll accept her and sort her into Ravenclaw!
---
Permissions in this forum:
You
cannot
reply to topics in this forum