on Tue Jan 02, 2018 3:32 pm
So let's try to do this again.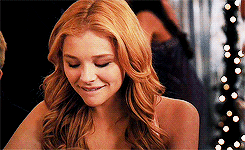 Cassiopeia Celestine Cheshire
17•Gryffindor•Half-Blood•Single
Friendly•Smart•Brave•Loyal
•Will Needr•


She won't mind having more friends in her life, who she can trust and count on.

Also she could easily even make some enemies for herself.

She wants to find her love of life, who actually happens to be a girl since she is more into girls.

Also there could be other people who crush on her. Even if she might not give back same much love.

Ashley Alyson Palmer
12•Hufflepuff•Muggleborn•Single
Friendly•Loyal•Sweet•Cheerful/Smiley
•Will need•


She for sure needs to meet more people, who could be her friends.

This little girl could also even make some enemies for her. Even she herself won't consider anyone as her enemy.

We could always plot together with some future love. She is still only 12, so a bit young to date.

Ezra Isaac Belby
16•Ravenclaw•Halfblood•Single
Stubborn•Hardworking•Smart•Kind
•Will need•


This boy will need more friends for himself.

He could make some enemies too if needed.

Oh, he is still up to find someone who he could love since he is single.

I'm up even people have a crush on him or something like that.

Chocola Angelena Meilleure
28•Ex-Hufflepuff•Muggleborn•Taken
Friendly•Smart•Brave•Caring
•Will Needr•


She will need some more friends in her life.

There could be even some enemies in her life.

It would be nice if she re-meets her old friends from Hogwarts times.

Irina Feodorovna Markova
24•Ex-Ravenclaw•Half-Blood•Single
Friendly•Smart•Brave•Caring
•Will Needr•


She will need some more friends in her life.

There could be even some enemies in her life.

She will also need to find someone with whom spend her rest of her life together.

She is even up to have past crushes or then lovers.



on Tue Jan 02, 2018 4:56 pm
Okay so from what we talked we have Cass/Lottie, Cass/Barbi and Ezra/Darian as friends and Irina/Aneta as sister that hate each others
I will see now if there is anything else I can offer to you soo let's see

Maybe Barbara and Ezra? He is older than her but maybe he can be her secret crush and she can be all lost when he is around? Idk it might look cute

and maybe Irina/Beatris? If Tris finds out that Irina is Aneta's sister she would be constantly around Irina just so she can later bother Aneta with that. She may... even pretend to be her friend
on Tue Jan 02, 2018 6:07 pm
hiiii Krissu!
So, I think Cassie was somewhat friends with Hit/Freyja? I can't really remember but I can offer them up plus my two boys- Evander and Cronis. They're all seventh years so they should know each other.
I have either Ekko or Jonathan for Ashley. Ekko's just getting used to Hogwarts, she's a first year. Jonathan is a fourth year, I believe. If you're looking for someone older to kind of help her, either of my two previously mentioned girls would be glad to help. I guess Jon could too, but he's really shy.
I guess Aleksa could work for Ezra, she's a fifth year. Again, my seventh years could also be around him if you want.
I don't really know if Chocola would have been close to any of my grads, but Ryo is closest in age to her, being 26. But I also have Rose who's 25.. I think. And Kaiden who's my youngest grad at 20/21, I believe. These three can go for Irina as well.
And then I have Dylan who's around 19/20. He's misguided, and dropped out just before he graduated, so I'm not sure what's going on with him.
Here's
my list for them, in case you want to read up a little on them.
(I also color coded them all by the house they're in/were in instead of having to explain it each time.)


on Tue Jan 02, 2018 6:59 pm
Yes, Nadia we already discussed those. So and we totally should make some point threads for them too. I could make some of them too at some point if needed.

Oh, it would be cute yes if Barbara has a secret crush on Ezra. Even if Ezra might not really notice it. He isn't really good at flirting thing or so at all.

Irina/Beatris sounds a good idea too. Well, sure they can meet and be so-called friends. Even if Irina wouldn't really understand she is just using her to brother Aneta.
_____

Hey, Hit/Kim.

Oh yes, Cassie and Hit were friends. If I remember right too of course. I think we had something that Cassie should meet those boys at some point too but not sure what it was exactly. I can't remember anymore either.

Ashley could meet Ekko, she is quite opposite to him. They still could become friends somehow maybe? They could easily meet accidentally like she or he bumps into him/her. So they end up talking even. Jonathan and Ashley could work too. Well, the girl can be still lost in things yes. Well, she is muggleborn so all magic is still strange for her, so she would need a lot of help in her studies maybe? If he is willing to help her.

Ezra could easily meet Aleksa yes. Not sure exactly they could together but he is always up to friends. Same with your seventh years.

I'm not sure about it too. Well, Ryo and Cho were at least same house. So they could have at least know each other, even if they had a few years between them. Rose and Cho could have easily met around castle too somehow in past. So is Kaiden. But Cho lost contact with all her friends when she went to travel for a few years after school. So she now tries to slowly reconnect with everyone.

Same goes basically for Irina too, that she could have met them in school somehow. They don't have to be exactly friends right now but it can be always changed.
on Thu Jan 04, 2018 12:16 am
Would any of them still be at Hogwarts for the holidays? I forget if classes would have resumed by now or not. But Hit, Evander and Cronis all stayed at the castle for Christmas/New Years.

We can have Cassie and Hit have a thread in the common room or something, if you want. Or in hogsmeade. Hogsmeade could go for the twins too, particularly Evander who works at the Three Broomsticks.

Well Ekkos a half-vampire who was taken hostage by werewolves for about a year before being rescued, so she definitely just needs people to help her get around. Hit is taking care of her at the castle along with Evander because he's a Ravenclaw so he can help her there. I imagine Ekko wouldn't be hostile or anything toward Ashley so I don't see why they couldn't be friends, unless Ashley has something against half breeds like Ekko.

We could set up a thread for Jonathan and Ashley somewhere in the castle? Maybe working on something together, like he could help Ashley with homework or something.

I think Ezra would have an easier time getting along with the seventh years than he would Aleksa but it's up to you who he can meet up with first.

I don't think Chocola would have met Kaiden, he would have been a first year, if that when she was graduating. But she could have definitely met Rose/Ryo. Maybe we could have a past thread with her meeting one or both of them? I know Argo was relatively close to Rose in school for a little bit.

If Irina bows Kaiden from school, though, that could be helpful in his memory recovery. He has amnesia right now and is trying to get his mind back in the right place.


on Fri Jan 05, 2018 12:25 pm
I'm not sure if any of them stayed exactly to Hogwarts for holidays.

Anyways yes Hit and Cassie can have a thread in their common room still. Oh well, Cassie could even go to Hogsmeade to with twins or then meet Evander and the Three Broomstick.

Ashley won't judge Ekko because of that. She will still be her friend if she finds out about it. She won't care about it much.So yeah these two will get along for sure. She could be there for him too if needed as a friend.

Oh yeah sure Jonathan can help Ashley with her homework. She probably yes will need it. The thread could happen either in common room or the in the library.

Well, Ezra can easily meet first those seventh years. Not sure who first really.

Oh well, sure we can have past thread between Chocola and Rose or even Chocola and Ryo. It's up to you which one you wanna happen. I'm okay with either.

Oh, sure Irina could have known Kaiden. I'm okay with that. That they meet again now.
on Sun Jan 07, 2018 4:26 am
We can have a group thread with all of them then. Maybe not Cronis because he's probably angry at them but, Cassie and Hit can definitely try to hang out with Evander. As long as they don't make a mess in the pub.

That works! Ekko will definitely need all the friends and help she can get to get herself accustomed to the castle once Hit and Evander leave.

Alright, so the library would probably be good if it's going to be a homework thread.

I'd say Frey would probably be first for Ezra, because she had literally nothing going on and I miss using her.

We could do both maybe? Ryo and Rose hung out for a bit while they were students until Rose found out that Ryo had a crush on her. So maybe Chocola hung out with them shortly before that.

Any ideas on where they could meet up?


on Sun Jan 07, 2018 5:16 pm
Okay, sure Cassie and Hit can hang around with Evander in the bar. I'm okay with that idea. It's okay if Cronis won't join.

Yeah, Ashley would need some friends anyways. So it works for both of them eventually.

Yeah, library sounds like a good idea for the homework.

Okay sure works for me. Yes, it could have become friends before it happened, well Rose got to know about Ryo feelings or so. Anyways where they could even meet? Maybe accidentally somewhere in Leaky or then Hogsmeade?

Well, they could easily walk into each other somewhere on Hogsmeade or Diagon Alley? Somehow ended up talking and then figure out that they used to know each other in past from school?


on Thu Apr 19, 2018 10:05 pm
Are you guys still up for these threads?
Sorry I havent been much lately. Kriss ended up having a job at start of this month. So now i sleep and work mostly. I have weekends off.

Permissions in this forum:
You
cannot
reply to topics in this forum