on Fri Nov 24, 2017 7:04 pm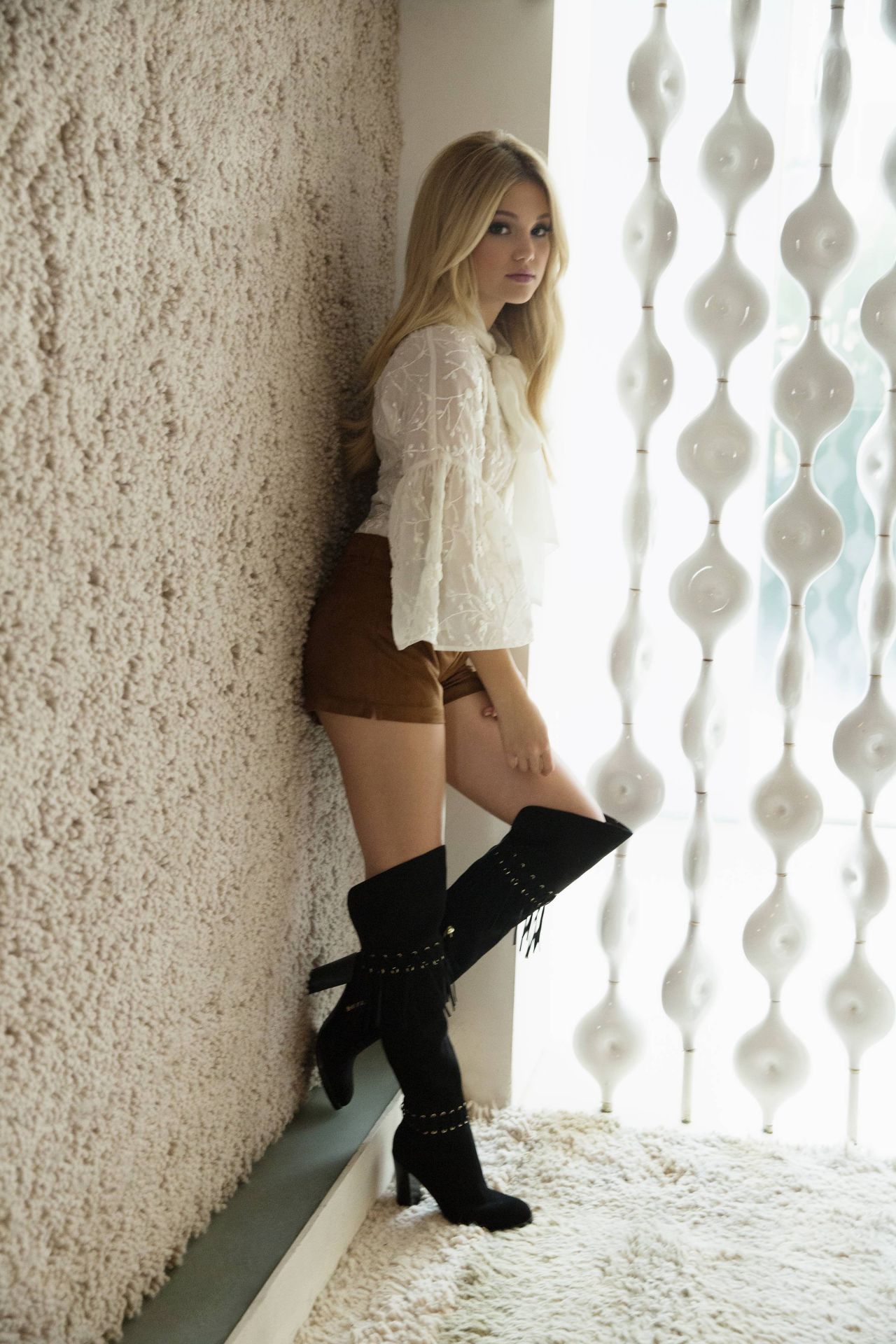 MAIN

They were the last people you'd expect to be involved in anything strange or mysterious, because they just didn't hold with such nonsense

   

   Character's Legal Name: Lauryn Winona Alcock

   Age: 16

   Hogwarts House: Your Choice

   Blood Type:  Half-Blood

   Species: Human

   Face Claim: Olivia Holt
   
---
APPEARANCE

...Aunt Petunia often said that Dudley looked like a baby angel - Harry often said that Dudley looked like a pig in a wig

   

Lauryn is rather skinny and stands at about 5.3, and she has blonde hair that goes to her shoulders. She has caramal brown eyes and her skin is rather fair. When it comes to her dressing style, the girl tends to dress rather average, as she doesn't have anything against wearing dresses, but she tends to dress the way she feels for that particular day.
   
---
PERSONALITY

......If only the hat had mentioned a house for people who felt a bit queasy, that would have been the one for him

   

Lauryn can in many ways be described as someone who loves people and is very much a social butterfly. She cares deeply about everyone around her but can be the type of girl who has her moods. The girl is also a smart one, and tends to often be found reading books. Although Lauryn is very smart, she would much rather spend time with her friends. But she doesn't let that get in the ways of her studies.

When it comes to how she feels aside from being loyal to friends and keeping her grades up. The girl never turns down anything and would do anything in her power to make sure something is done and it's done right. She doesn't believe is doing half-ass at anything in her life. Her parents also would never let the girl slack at anything in her life. They often are opposed to her hanging out with her friends.

Aside from that, the girl has many interests. One of those interests being that she loves to read mystery books and comic books. Something that she often hides people. Due to some people believing that she is a nerd because she reads comic books. Even though her closest friends would in many ways call her crazy. The girl is also open-minded and tends to try to find the good in most things. Despite many people believing that she is way too optimistic. Which doesn't phase Lauryn in the slighest.
   
---
HISTORY

..................Hey! My eyes aren't 'glistening with the ghosts of my past'!

   

   Early Years:
Lauryn grew up as the second child of Alexander and Sage Alcock, and from day one had been the apple of her mother's eye. Who longed to one day have a daughter who she knew would be her angel, even though it would last until her younger sister was born which easily took the spot on who had been their mother's favorite. Her father had spent most of his time with her after that and would later be the parent that she would end up being close to in the end.

Growing up Lauryn often spent time around kids who were close to her age. Even though she never really mixed well with them until she was about five or six years old. At that age, the girl displayed her first signs of magic which had impressed her mother who told her that before she knew the girl would be going off to Hogwarts. Even though her mother was more thrilled when her younger sister had displayed her first signs of magic. In that year she showed her first signs of magic, her younger brother had been born.

Lauryn would instantly grow a connection with her younger brother, who she would spend a lot of time with. As the years went on the girl would later grow her love for comic books by spending time with him. Once the girl turned eleven she received her Hogwarts letter, which would end making her younger brother really sad that she was going off to Hogwarts and leaving him.

   Hogwarts Years:
Upon the girl's arrival at Hogwarts would be spent with her spending a lot of time with her older brother. Who was going to help her navigate through her first three years of Hogwarts until he would later graduate. It would end up being the first time Lauryn would end up spending time with her brother who she realized was actually someone who was pretty cool. Which would be the spark of a relationship that would be very close between the two and when Lauryn would end up looking to her older brother.

Classes were pretty average for the girl who would get decent grades. Even though the majority of her time would be spent with her friends who she would end up making throughout the years of Hogwarts. Once her brother graduated, it was time for her to be the guide to the younger sister by the instruction of their mother to help her get through those years. Which led to her often sending owls to the brother hoping to get help on how to guide someone around Hogwarts. Her brother told her to just do her best and if a mistake is made, just ignore it. Lauryn and her sister would end up becoming rather close through this, but not as close as she had been with their older brother.

Once Lauryn reached her fifth year, the girl's little brother would end up coming. And in many ways she begged for her parents to let her be the one who guides him around, because she wanted to make sure her brother would be safe. The part of being her brother's guide would end up putting a strain as he wanted to learn things on his own terms, because he grew to be one who was rebellious. Often rejecting Lauryn every time she would ask to help him. Her sister would later tell her to just ignore him, and that just because they were close when they were younger does not mean that they would always be close and to just give him space.

Space is just what she gave her little brother, and spent much of her time studying and keeping the friends she had. Although the space took a toll on her because she wanted to be able to spend time with him. And after several attempts she got the start of her brother coming around and it would end up being something that Lauryn would hope would stay and she still hopes it would stay.

   After Hogwarts:
   
---
Out of Character

I'm Harry's half-sister, Dumbledore's daughter, Voldemort's niece, Sirius' cousin, Snape's daughter and Lupin's great grandmother...

   

   What should we call you: Sky

   RP Experience: Four - Five Years

   How you found us: Adverts

   Main Character (we'll PM you on this account): Lauryn Alcock
   
---


on Fri Nov 24, 2017 10:10 pm
She is complete! I hope she's okay.


on Fri Nov 24, 2017 10:55 pm
Hello, Sky! Welcome, welcome! So glad you've found our site. If you have any questions, feel free to let me, Selwyn or Khaat know (or reach out to our mods, Jack and Jess!) as we'd be happy to help.
What are your thoughts on Lauryn as a Hufflepuff? I could see her fitting in very well there.



on Fri Nov 24, 2017 11:26 pm
Thanks and I will be sure to ask for help. I think Hufflepuff is a good place for her

.


on Fri Nov 24, 2017 11:33 pm
Wonderful! Then I will get her sorted, and as soon as your claims are posted and accepted, we'll get your sidebar image ready (the little box of info like the one beneath my avatar for Apollo). While I color her name you're welcome to go ahead and do claims and look into the RP request section or whatever else you'd like to start with!


on Fri Nov 24, 2017 11:49 pm

Permissions in this forum:
You
cannot
reply to topics in this forum