So, starting in July I'll be attending a month long, intensive graduate program out of state. I got a box from the university today and oh. my. god. I have so much homework before I get there and I'll undoubtedly be busy most of the month. So please bear with me until early August; I'm going to make a literal hourly schedule in order to get everything done but also have time for fun on PA and for reading books of my choosing. Otherwise I just know I'll get into that negative space I was in about a year and a half ago.
Hopefully, I'll end up rooming with people that I like and who will work hard to keep on track along with me. That will definitely help. Plus, I'll be living on this gorgeous campus:
The downside to all of this, though:
I'm already working three jobs. I just took a step back from the film making process on a short film I wrote (though the first scene looks so good, I can't wait to see how it all turns out!), but I have a little candle-making shop on Etsy, work at a restaurant, and have been contracted to co-author a Sociology course textbook with a professor I met through the seafood place where I work. †
So, like... Y'know, the next month might kill me? I don't know. I have no intentions to drop the threads I have, although I have no doubt I'll be replying more slowly than usual. If I'm lucky, I'll get a couple posts done in the hour or two I can spare in the evenings.
[MERLIN, HELP ME.] *panics*
Durmstrang Graduate





Number of posts :

502


Karma :

7


Occupation :

Beast Specialist


Species :

Human



Congrats, Addie! You'll do fine. I have faith in you. I hope your grad school experience is wonderful.

_________________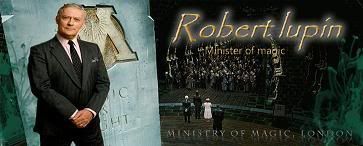 Vault 317
Gryffindor Graduate





Number of posts :

1207


Karma :

4


Special Abilities :

Master Healer, Potionsmaster


Occupation :

Minister of Magic, Chief of Staff at St. Mungos


Species :

Human



Lol I'm nervous but I'm calling it "baby grad school" because it's only a month. So surely the real thing would be harder and scarier and thus I'll *obviously* be fine XDD

But I've already done one of the assignments, so hopefully I can fly through the others as well and have a bit of a break to pack and things. And, somehow my books are only $60, which is outrageous. But I have a B&N membership so I think that saved me XD



Number of posts :

608


Karma :

3


Special Abilities :

Seer l Heightened Sensitivity


Occupation :

Clerk at Slug and Jigger's Apothecary


Species :

Human



I think most my classmates who went through grad school with me found that grad school was sooo much better for me and my friends than the bachelor's degree. Not to say that the work wasn't harder--it was. However, I don't know about you, but having to take lame coursework b/c it's a requirement but isn't part of my specialization used to bore the crap out of me. In grad school, you spend your time studying what you actually have interest in. So, my grades in grad school were the highest they've ever been, and it was definitely more fun. The work was harder, but b/c I had an interest in it, it wasn't such a struggle to keep focused. I had a great time. I hope your month is a complete blast!
_________________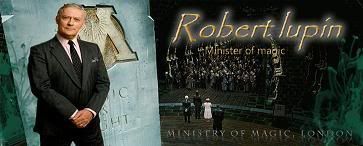 Vault 317
Gryffindor Graduate





Number of posts :

1207


Karma :

4


Special Abilities :

Master Healer, Potionsmaster


Occupation :

Minister of Magic, Chief of Staff at St. Mungos


Species :

Human



Yeah, that's true! It's just 95 book obsessed editor types, though, so I hope we don't spend the month correcting our roommates to death XDD

Apparently, since we're doing a publishing certification, we'll be working on editing, publicity and so on for about 10 books for some publishing house or other. So that's quite cool. At least I'll have something halfway clever to put in my cover letters now XD
Seventh Year Slytherin





Number of posts :

447


Karma :

3


Occupation :

Apprentice At St. Mungo's


Species :

Human



---
Permissions in this forum:
You
cannot
reply to topics in this forum