on Mon Apr 24, 2017 12:51 am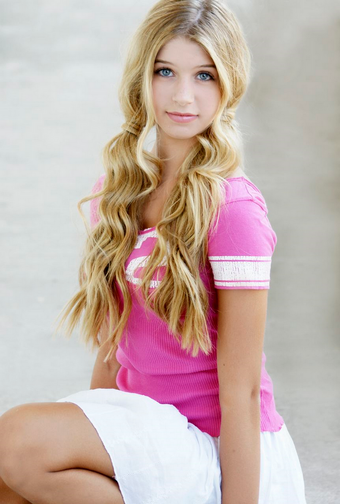 MAIN

They were the last people you'd expect to be involved in anything strange or mysterious, because they just didn't hold with such nonsense

   

   Character's Legal Name: Medusa Athena Hunt

   Age: 14

   Hogwarts House: Ravenclaw

   Blood Type: Muggleborn

   Species:  Human

   Face claim: Allie DeBerry
   
---
APPEARANCE

...Aunt Petunia often said that Dudley looked like a baby angel - Harry often said that Dudley looked like a pig in a wig

   

Medusa stands 5'3 in height with long blond hair that's either curly or straight depending on her mood.  Medusa has a egg like face that matches her small but piercing blue eyes. Medusa looks quite small and fragile for her age, but don't let that fool you, she's has quite a bit of muscles on her.  Seeing how Medusa comes from a middle to poor family, some of her clothing isn't as fancy as most people out there but Medusa does make sure that she looks good.  Medusa doesn't really have a favorite color, due to her wearing whatever her parents could afford at the time, but they always made sure she had something to nice to wear although she spent most her time in a muggle private school uniform.

Medusa's clothing is rather simple, she's a mixture of a girlie girl and a tomboy due to her father teaching her to ride horses on their ranch. Medusa's clothes contain blue jeans and a shirt, sometimes a dress or a skirt every now and then when her mother feels she's getting to tom boyish.
   
---
PERSONALITY

......If only the hat had mentioned a house for people who felt a bit queasy, that would have been the one for him

   

Medusa is VERY shy person when you first met her, but once you get to know her and she lets you in she's very bubbly and down to earth. Medusa is very bright and clever for her age, especially when it comes to knowing about DADA or muggle things.  Medusa loves doing new things and going on adventures, she always wanting to learn more or discover more.  Medusa is very energetic, she's always on the move or doing something outside or in the castle.  Although Medusa can be very reserved at times, which is probably due to her being picked on and made fun alot in her muggle school.  Her getting picked on for her clothes and status left Medusa the way she is now, shy and very reserved and don't trust people very easily, she doesn't understand how people can be so mean and rude on your status and the way you look or dress. Although she's as stubborn as a mule at times, she tends to have it her way or the highway at times.

Although Medusa is very sweet and down to earth, she's always solving problems or helping people with their problems.  She's very protective of her friends and loved ones and will do anything to protect them no matter what.  She's VERY logical thinker, although she sometimes act without thinking at times, but she's very much a logical thinker when it comes to figuring things out.  
 
   
---
HISTORY

..................Hey! My eyes aren't 'glistening with the ghosts of my past'!

   

   Early Years:
Medusa was born on November 18th on a cool fall day. Medusa was raised like any muggle child was, she went to a muggle private that her father taught at, it was a rich muggle school but let Medusa in for her father worked there so they returned the favor.  Medusa was raised on a ranch that was owned by her father's parents that they passed down to him, everyday he taught Medusa how to ride and care for the horses.  Although unknown to her until the age of fourteen , Medusa father had a second job just to keep up with the maintenance, equipment and food for the horses, her father could never bring himself to sale something that was so important to his family for generations to keep food on the table.  Since Medusa was able to lift things like hay and saddles, Medusa been doing chores on the ranch to help her father with the ranch and still does to this day.

At the age of eleven Medusa gotten two letters from two different schools, one Beauxbatons Academy of Magic and the other one Hogwarts School of Witchcraft and Wizardly. Unknown about her magical abilities, Medusa asked her parents about it and they were rather proud she was a witch.  After her parents fought over where she was going to go,  but in the end Medusa ended up going to Hogwarts where it was the safest for her to go.

   Hogwarts Years:
After being sorted into one of the four famous houses of Hogwarts, Medusa attended her first day at Hogwarts School of Witchcraft and Wizardly.  Medusa fell in love with the castle and wondered the castle daily trying to find the many mysteries that were within the castle. Getting lost in the process, Medusa found her classes and started learning many spells and potions.  Medusa loved all her classes until she did a potion wrong which ended her having boils all over her.  Since that day she hated potions.  When flying class came to be, Medusa refuse to fly due to being scared of heights, it simply ended with her having a detention for not following the rules.  Upon entering her second year, Medusa learned to transform animals into buttons and learned how to do a simple cheering charm. When she entered her third year, her love for DADA increased once she started learning more advance spells like the Patronus Charm. Although she haven't mastered it yet, she hopes to soon.  Now a fourth year she hopes to learn some more things to advance her magical abilities!
   After Hogwarts: still in Hogwarts
   
---
Out of Character

I'm Harry's half-sister, Dumbledore's daughter, Voldemort's niece, Sirius' cousin, Snape's daughter and Lupin's great grandmother...

   

   What should we call you: Mars

   RP Experience: alot!

   How you found us: Madme Puddifoot's but got other characters on here

   Main Character (we'll PM you on this account): Maura Goldstein
   [/b][/b][/b]


on Mon Apr 24, 2017 3:50 am
Hey, Mars,

I've read your app, and I like her. But, I have a couple questions. Can you help me please?

To me she seems to have more Gryffindor characteristics than Ravenclaw. Can you try to clarify that a bit more for me, please?

I am also sure what she was picked on for her in her past. If it is that significant that it has helped to shape her personality, can you try to clarify a bit more what they picked on her for and how it affected her?

I know this is going to seem picky but just give this some thought, please. I understand her dad is a teacher, and that isn't the highest paying position, so that much makes sense. However, if they have horses too, that makes me wonder how they can afford that. Horses are massively expensive to own and care for. That might have some impact on their finances--either by draining them heavier. Or, if he earns money by boarding horses for others who pay their family to house, feed, and care for the horses, it might explain how that works and it might also explain the need for her to be so familiar with horses, if she were needed to help with age-appropriate chores on the ranch. I'm just saying it has good potential to help your personal plotting with her if you use it.
_________________


on Mon Apr 24, 2017 4:22 am
Its fine if you wanted Gryffindor for her, just thought her shy nature would make her more that, and her logical thinking, although I was torn between those houses

As I stated she was in a rich school, her being poor affected it quite alot and her clothing didn't help matters.  It did make her more shy and reserved but once she trusts you she's very open, she doesn't trust people easily.

The ranch was passed on from generation to generation,  he doesn't breed horses for money, they're just for fun and to have.   Her father couldn't give up the ranch its already paid for so he doesn't owe for that seeing how it was a generation to generation thing that been through the years.  Indeed equipment is expensive but they have the horses for them love of it not breeding them for money,  I personally live in Texas and my aunt has plenty of horses and I never seen her boarding horses for money, although I don't know I did edit her history


on Mon Apr 24, 2017 5:05 am
I edited the history explaining her father has a second job to care for the horses and etc, just dont see them breeding or boarding horses for money that's all, they have them for the love and passion of riding and caring for them not money.  I also edited her personality to explain how muggle school made her how she is.

I rather her to be how she is, seeing how we don't have many characters like this on here, please tell me if there's more I need to fix I would like to Rp with her soon.


on Mon Apr 24, 2017 9:17 pm
Thank you.

Accepted and sorted to Ravenclaw!
_________________


on Mon Apr 24, 2017 10:08 pm
Thanks Khaat, sorry for the confusion I caused, was just trying to have a character different then my others, guess I didn't think it through thanks for your help

Permissions in this forum:
You
cannot
reply to topics in this forum