on Sat Apr 01, 2017 7:30 pm
Some say the world will end in fire,
some say in ice.
From what I've tasted of desire
I hold with those who favor fire.
But if it had to perish twice,
I think I know enough of hate
to say that for destruction ice
is also great
and would suffice.

-Robert Frost


on Thu Apr 13, 2017 10:02 am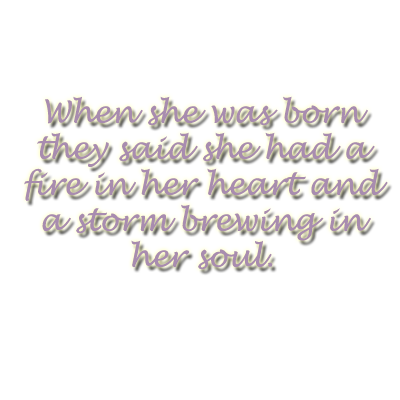 on Sun Jun 25, 2017 8:55 pm
I've heard so many stories I don't know which one is the most popular.
But I do know which is the least popular.
The truth.
-Hannah Baker (13 reasons why)


on Mon Jul 31, 2017 3:06 pm
I know you've got the best intentions
Just trying to find the right words to say
Promise I've already learned my lesson
But right now, I wanna be not okay

I'm so tired, sitting here waiting
If I hear one more "Just be patient"
It's always gonna stay the same

So let me just give up
So let me just let go
If this isn't good for me
Well, I don't wanna know

Let me just stop trying
Let me just stop fighting
I don't want your good advice
Or reasons why I'm alright

You don't know what it's like
You don't know what it's like


Can't stop these feet from sinking
And it's starting to show on me
You're staring while I'm blinking
But just don't tell me what you see

I'm so over all this bad luck
Hearing one more "Keep your head up"
Is it ever gonna change?


on Tue Aug 01, 2017 8:36 pm
I've missed your calls for months it seems
Don't realize how mean I can be
'Cause I can sometimes treat the people
That I love like jewelry
'Cause I can change my mind each day
I didn't mean to try you on
But I still know your birthday
And your mother's favorite song

So I'm sorry to my unknown lover
Sorry that I can't believe that anybody ever really
Starts to fall in love with me
Sorry to my unknown lover
Sorry I could be so blind
Didn't mean to leave you
And all of the things that we had behind

I run away when things are good
And never really understood
The way you laid your eyes on me
In ways that no one ever could
And so it seems I broke your heart
My ignorance has struck again
I failed to see it from the start
And tore you open 'til the end

And someone will love you
Someone will love you
Someone will love you
But someone isn't me


Permissions in this forum:
You
cannot
reply to topics in this forum