on Sun Mar 12, 2017 1:36 am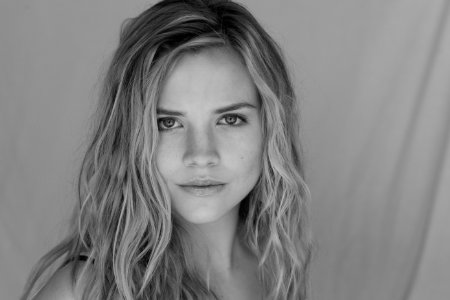 MAIN

They were the last people you'd expect to be involved in anything strange or mysterious, because they just didn't hold with such nonsense

    

    Character's Legal Name:Aleksa Mackenzie Carlevaro 

    Age: Fourteen

    Hogwarts House: Sort me!

    Blood Type:  Halfblood
Raised with no knowledge of magic before Hogwarts

    Species: Human

Face claim: Madelaine Hasson
    
---
APPEARANCE

...Aunt Petunia often said that Dudley looked like a baby angel - Harry often said that Dudley looked like a pig in a wig

    

Though it might not be an actual feature of hers, the books that Aleksa always has her face in are more than enough of a distinguishing feature. Some like to joke that they don't really know what she looks like because she rarely lifts her face when she is reading. That aside, the only other reason people probably notice her is because of her outfits. She was taught to always have completely matching outfits and there's one that she's grown particularly fond of in the recent months. She's most likely to be seen in a black, almost frilly, long sleeve shirt (like the one in her sig) with jeans and brown boots. But there area always different styles she tries ever now and then.
    
---
PERSONALITY

......If only the hat had mentioned a house for people who felt a bit queasy, that would have been the one for him

    

Aleksa comes off a very polite and proper young lady and for the most part, she is. Her mother raised her to be that way, the only issue is that she hates being that way. She tries to act rebellious but it hardly ever works out for her because the teachings of her mother always drift back up to the surface. It doesn't mean she's all perky and bubbly, though. In fact, she can probably be seen as the opposite. But that's just because she tries too hard to be something she is not.

The girl's real personality is somewhere in between. She's polite and proper when she has to be, so mostly when it comes to adults and people of higher power than her. But when it comes to everyone else, like her classmates she can sometimes get very nasty. Nasty might be a strong word, actually. It's not like she's mean, oh no, she just gets very sarcastic and others tend to not take it well. The sarcasm is like a defense mechanism, one developed by Aleks when she was ten to help her deal with being called a freak (see history).

Deep down, though, she can be a very loving person. It doesn't seem likely that an Aleksa even remotely like that will show up any time soon, unfortunately.

Oh yeah, there's one other thing about her that might tickles someone's fancy. She's an incredibly big bookworm. There's never one day that her face isn't stuck in a book, but that might be because she feels like she needs to catch up to everyone else because she grew up without knowledge of being a witch (again, see history.)
    
---
HISTORY

..................Hey! My eyes aren't 'glistening with the ghosts of my past'!

    

    Early Years: Since she was born, Aleksa lived a pretty normal life, as a muggle. As a baby she showed very little signs, if any, of having any magical blood in her. This pleased her mother greatly because she thought her daughter would be able to live as a muggle without any worries. She was naïve to think that, though. As Aleksa got older, more and more signs of magic began to show.

At the very least, Aleksa's younger years were happy because those signs weren't too noticeable, just little things here and there. But Adrianna began to worry that her daughter wouldn't be able to live a normal life for much longer, and that meant she would eventually have to tell her about her father and the world that he came from. A world Adrianna felt she could never have been a part of, even if he'd wanted her to be.

She was right to worry, to an extent.

As the years progessed, Aleksa started being teased for being different. But it wasn't for the reason she thought her daughter would be teased, it was because she didn't have a father. Aleksa seemed to take it better than she thought a little girl would, but then it happened. Aleksa got extremely frustrated over the trading one day and accidentally set the ants from the ant farm her class had free. The only thing was that she wasn't very close the ant farm when it happened. It was the accidental use of magic that caused it because the glass that surrounded the farm disappeared.

Needless to say that after everyone was done freaking out, the blame was immediately placed on Aleksa because she was "obviously the culprit." Why wouldn't the weirdo girl who didn't have a dad and everyone teased do something like that to get revenge?

No matter how much Aleks wanted to tell everyone she hadn't done it, it wouldn't matter because she didn't have any evidence. Neither did they, though. But everyone always believed the majority instead of the minority.

After that happened, Adrianna finally decided that she had to tell Aleksa what she was. She was going to get her Hogwarts letter soon anyways, so it wasn't like she was going to be able to hide it's forever. Eventually, her daughter would be thrown into that unknown world. Once she knew, about magic and Hogwarts.. and about her father, Aleksa developed this idea that muggles were beneath witches and wizards. They were able to use magic, got to see creatures that muggles could only dream of seeing and Aleksa was a part of this world. Well.. she was supposed to be.

Aleksa grew angry, at her mother, family members, even the few friends she had. In her mind, they'd all hidden this from her though it had only been her mother who knew about it. She refused to acknowledge that no one else had anything to do with it and began harboring a great dislike for muggles, including her family.

    Hogwarts Years: Before going to Hogwarts, Aleksa's attitude toward the people she had grown up with grew even worse. Most people thought of her as bratty and immature, which in a sense she was, but not to her. She just thought she was better than everyone else, because she could use magic. It was hard to believe that she had lived as a muggle girl up until a few months before she had to leave.

The family members who knew grew fearful of her, not knowing what to make of a magic user in their family. Her friends abandoned her after she called them worthless (and a lot of other names) and the people who made fun of her continued to do so, but Aleksa fought back now.

He personality seemed to have done a complete 180 flip and there was no way around it. Aleksa was sure that only the people at Hogwarts and in the Wizarding World would be able to understand her. What was thought to be a phase seems like it's more but she still young so it's likely her personality will be able to change again.

It doesn't change that she felt betrayed by the people closest to her, though.

After arriving at Hogwarts, Aleksa wanted to fit in as best as she could but without much knowledge of magic she had a harder time than others, making her resent those who hid it from her even more. So she escaped the people who didn't like her because she was different and she was still trapped when it came to those who were like her. Aleksa's goal right now is to find out exactly who her father is. Her mother might have explained that he was a wizard but she never revealed his name.

    After Hogwarts: N/A
    
---
Out of Character

I'm Harry's half-sister, Dumbledore's daughter, Voldemort's niece, Sirius' cousin, Snape's daughter and Lupin's great grandmother...

    

    What should we call you: Kim

    RP Experience: Six years

    How you found us: Old member

    Main Character (we'll PM you on this account): Anabelle Mulciber
    
---
| | |
| --- | --- |
| OPTIONAL EXTRAS | Let us slip into the night and pursue that flighty temptress, adventure |
Personal Information
Nickname/s:
Aleks, Leks
Date of Birth:
June 13th, 2015
Gender:
Female
Sexuality:
Hetero?
---


on Sun Mar 12, 2017 5:27 pm
OK, so to me she could easily pass as a Ravenclaw, but the whole snippy, prejudice-ish thing could let her lean towards Slytherin. I think it depends on if she would've known to ask the hat for one or the other. Do you have a preference? If not I think I'll put her in Ravenclaw.
on Sun Mar 12, 2017 6:16 pm
Based on what we've talked about, I'm gonna go with Slytherin! XD


on Sun Mar 12, 2017 6:20 pm

Permissions in this forum:
You
cannot
reply to topics in this forum