on Sun Jan 29, 2017 9:17 pm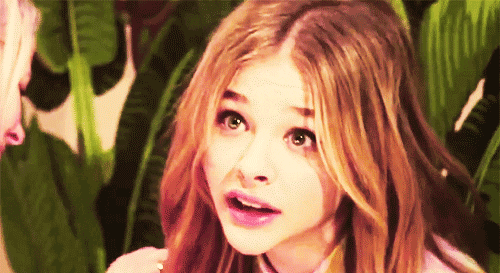 Time for some adventures
Cassiopeia Cheshire
Family
She is closer to her siblings than
with her parents. Her siblings are older than
her and already graduated Hogwarts.
Friends
She is quite many friends but not everyone
is close or good friends for sure. She is pretty easy
to get along but she doesn't let people very easy
very close. She has kind of trust issues.
Enemies
She herself doesn't really consider anyone has her enemy
but there will be people who think as her enemy probably.
Love
Well, this part is confusing for her even yet. She is bi but
no one really knows that. It's secret and she likes girls more
than boys. We will see wich gender she ends up.
Others
Julian Kapur - Classmate/Housemate
Molly Weasley - Classmate
Margo R. Richards - Classmate
Ducky Baker -  Acquaintances


on Sun Jan 29, 2017 10:13 pm
She would know Julian pretty well because they are the same house and same age. That means they were sorted together and have been in the same classes for six years. I'm getting the vibe that she probably doesn't like him and tries to remain indifferent, haha.

She'd also know Molly and Margo, seeing as they are the same age, though I don't imagine they are more than classmates.

She could also know Casey Weasley and Ducky Baker. Casey's a year younger and a bit reclusive, so maybe not very well. But Ducky was incredibly popular during his run at Hogwarts and he's only been out a year, and now he's the Gamekeeper. He was also a darling to everyone he met.


on Mon Jan 30, 2017 12:43 am
Well kind of yeah Cassie knows Julian quite well but same not. She doesn't really pay that much attention to everyone in her house and year. Not sure about her not liking him. Cas doesn't really judge books by it cover easily. She wants to get to know person really one before he makes some kind of conclusion of person. Maybe yeah in some point she could keep distance or so.


Well she yeah probably isn't very much more than classmates with Molly and Margo. You can't be friend with everyone.

Well probably she knew yep Ducky. They could have met but never talked much. They still had few years apart. Casey hmm... I'm sure they have met but probably not friends for sure.


on Mon Jan 30, 2017 1:29 am
Well she'd know him just from the huge amount of time they all have to spend with each other. Not to say they would be close or know each other's secrets, but they basically all live together and after 6 years you get to know someone. That's fine if she doesn't dislike him, just imagine there's not a particular fondness there haha.

So then just classmates for Molly and Margo.

And then friendly acquaintances between Ducky and Cassie. Ducky didn't discriminate by age. He flitted around everywhere.


on Mon Jan 30, 2017 3:09 am
Well true that. We can basically see where it goes exactly in that thread i suppose.

Sure. Just classmates.

Maybe Ducky gets along with everyone but just Cassie doesnt let people easily close. So aquainance is okay.

/ill add them once im in my laptop again.

Permissions in this forum:
You
cannot
reply to topics in this forum