on Wed Aug 24, 2016 7:23 am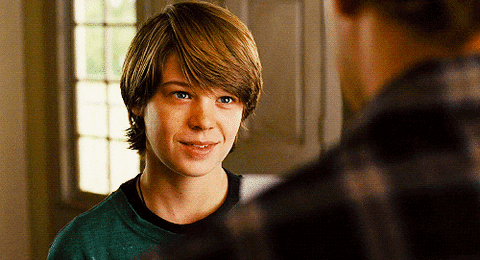 shades of green in an unexplored world
Augustine "Goose" Dyllan
Family
Family used to be an elusive word, and now it's
become tricky again. The Dyllan-Morrisons had
once been the word for Family, but now one
part of the equation is gone and its left Goose
feeling a little out of sorts.
Jack Dyllan – guardian, played by Jackles
Jack is very likely the reason he is alive. He
knows she's not really a mom, and neither
try to play those roles, and that's just fine.
He doesn't need a mom. He needs a Jack.
Maximus Morrison – former guardian, played by Em
Goose enjoyed Max, as he was quieter than
the rest of their clan. Goose doesn't share
Sunny's beliefs that Max is ever returning.
Sunny Dyllan-Thomas – adopted sister?, played by Jackles
In any other circumstance, Goose would have
found Sunny's optimism and excitement too
much for this tastes. But as a sister, he's learned
to love Sunny and appreciate her tenacity.

Charlie Dyllan – adopted cousin?, played by Em
He doesn't see much of Charlie nowadays,
but he likes that there is a mystery to her.
Friends
Goose won't admit how nervous he is about
making friends, as he's always had more interest
in intellectual pursuits than social. But he knows
he will need them to have any chance at some
normality, so he's got to try.
Lise Freeman – the neighbor, I guess a friend - NPC
Lise is a neighbor, so maybe she doesn't
count. She's much closer to Sunny but he
Is often roped into their play.
Enemies
Why would someone hate him? No one has
yet but he's certain they could find a reason.
Love
Um, yeah, he's not interested. He's a man of
science, thank you. No time for… that.
Others


on Wed Aug 24, 2016 7:23 am
HOW TO APPLY
Easy! Just give me a brief little description, tell me where they fit, and I'll do the rest.
If we haven't posted before, let's talk!


on Thu Mar 16, 2017 3:18 am
Christian = Friends

Same year, same house, same basic values. Even if Christian is a little more confident than Goose right now.

Permissions in this forum:
You
cannot
reply to topics in this forum