on Wed Jan 06, 2016 5:05 pm
Imogen Aviana Blackburn
______________________________________________________________________________________
------------------------------------------------------------
INTRODUCTION
------------------------------------------------------------

FULL NAME: Imogen Aviana Blackburn

NICKNAMES:  Mo ,Mi, Immy, Genny, Ana

AGE: 24

ALLEGIANCE:
Death Eaters
Blackburn family
Avery family

HOGWARTS HOUSE: Slytherin

CLASSES: Students only. Please choose from Charms, CoMC, DADA, Transfiguration, and Potions.

WAND: rose wood, phoenix feather core, 11'', rigid

PLAY BY: Margot Robbie


------------------------------------------------------------
APPEARANCE
------------------------------------------------------------


HAIR COLOUR: blond

EYE COLOUR: blue

COMPARATIVE HEIGHT: tall

BODY BUILD: slim

GENERAL APPEARANCE: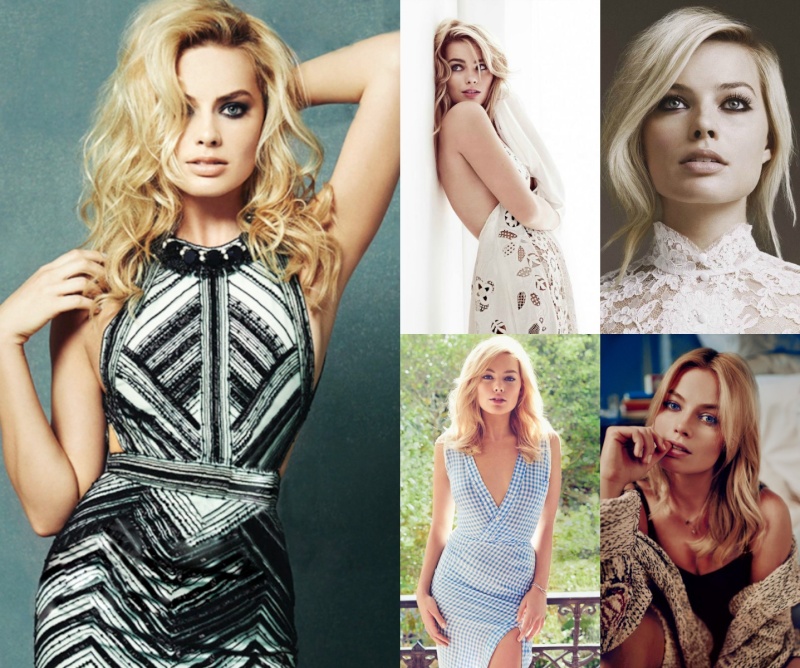 Just like other Blackburn sisters, Imogen is almost unreal beautiful.
She's very tall and thin, and therefore  she seems even higher and many says her that it is good because she works as model. Obviously it's in their family, Imogen just like her sister hates any form of exercise, and would rather starve herself and used many diets to remain in good shape if it will save her from exercising.
Imogen has blond hair that she inherited from her father, but in contrast to her sisters who have green eyes, Imogen has large and deep blue eyes.
With her height, blond hair and eyes and a light complexion, people often think that she is veela though she is almost one hundred percent sure that her family has no veela's blood.
Although she is extremely beautiful, Imogen is modest when she is not on set in general do not bother so much about her appearance. When she's at home, she usually wears jeans and shirts and you can offten see her almost without any makeup. In this way, trying to keep her skin healthier because she believes that in the set uses too much makeup. Although she is extremely high, enjoys wear high heels.
------------------------------------------------------------
PERSONALITY
------------------------------------------------------------


TRAITS:
Determination
Observant
Cunning
Arrogant
Honest
Jealous
Obsessive
Sometimes manipulative
Ambitious
Passionate
Dedicated
Strong
Loyal
Stubborn
Wild
Adventurer

LIKES & DISLIKES:
+ Family
+ Coffe
+ Animals
+ Books
+ Summer
+ Music
+ Beach and see
+ Winter and snow
+ Nature

- Cigarettes
- Sport
- Slow people
- Passivity
- Irresponsible people
- Makeup
- Tea
- Honey
- Pathetic people

GOALS:
1. Graduation
2. Become Death Eather
3. Have her own family
4. Meet her parents

HABITS & QUIRKS:
Start morning with cup of coffe.
Need to listen music while cleaning house.
She counts the calories in each meal.
She's always late for meetings and other appointments.

BOGGART:
She has a huge fear of heights.
She's afraid of needles and blood.

PATRONUS:
Letter from Hogwarts.


DEMENTOR:
When they told her Katrien is dead.

VERITASERUM:
She want to have tattoo but is too afraid to make one.

MIRROR OF ERISED: To ger marry and has her own family

PERSONALITY:
Imogen is a person who is used to being alone and alone cope with her problems.
Therefore, she is reasonable and mature, alone makes all the decisions in her life and when she has decided for something, will not let anyone or anything stand in her way.
She is very intelligent and is able to very quickly find a solution to all problems.
Altough she is relative honest, she is able to manipulate with everyone if it'll bring some good for her.
Because she grow up on her own, does not allow anyone to control her or telling her what to do.

She's very emotional person and when she loves somebody, loves to the end.
Is suspicious, it's hard to become someone important to her, but when it happens, is ready to give life for that person.
First of all values ​​the family and because of them is willing to give up everything.
However, when it comes to her love life, as soon as the relationship gets serious, she panicked and fled because she is afraid to tie for someone. She just does not know what it feels like when you are important to someone and when you're connected with somebody, she loves to be independent.
She is very nice, something like angel, but if someone hurt her she becomes devil and will be able to kill that person or ruin their entire life.

She is the great adventurer and spontaneous person. One moment can sit and drink coffee and the next moment will want to travel and in five minutes will pack her things and get on the road.
She's still a bit childish, loves to defy others.
She's very stubborn, willing to go through a wall for her beliefs and what she considers relevant and correct.
Imogen is spontaneous and therefore often make decisions rashly that later created many problems to her.

Although it is difficult to notice, she is very ambitious, willing to make sacrifices for her career.
She is able to starving for days if it means she will get a job as a model.
Enough years had problems with anorexia and although she recovered from it, remained her obsessive habit of counting calories in everything she eats.


------------------------------------------------------------
FAMILY & POSSESSIONS
------------------------------------------------------------

FATHER:
Eddard, 57

MOTHER:
Aspen, 54

SIBLING/S:
Balfour, 31
sister in law: Rosemarie
nieces: Simone (5), Stephanie (4)
Katrien, 30
brother in law: Alejandro
niece: Jasmin (4)
Eliot, 29
nephews: Damien&Darius (8,)
Elizabeth, 29
brother in law: Andrew
nephews: Cael, (7), India&Ianthe (4)
Davon, 27
sister in law: Barbara
Alana, 20
Sheila, 19

OTHER:
uncle: Robert, 59
aunt: Veronica, 56

cousins:
Julia, 34
brother in law: Stephen
niece: Theodora
Silvia, 29
Valeriya, 22

BLOOD STATUS:  half-blood (assumed to be pureblood)

SPECIES: human

SOCIAL STATUS: Wealthy

PET/S:
dog Minnie
owl Kassy

OTHER POSSESSIONS: /


------------------------------------------------------------
CHARACTER HISTORY
------------------------------------------------------------

EARLY YEARS:
If you ask Imogen what happened to her family, she will not be able to answer.
She was just too small to remember anything. She doesn't even know what her father and mother looked like.
Her sister Elizabeth told her that their parents had left and that they then lived with their grandmother and grandfather. But wait, she does not remember it, she was too small. She remembers only life in a large family house with uncle Robert and his wife. They all grew up together, and Imogen as the youngest child in a house full of children was often neglected. Simply, no one was interesting about her. Most loved her older sister Elizabeth, with whom she was the closest. Elizabeth has always been a role model to Imogen and support in everything, and Imogen was very unhappy when Elizabeth went to Hogwarts.
Also, she really loved her older brother Davon who always helped her when she was in trouble.

HOGWARTS YEARS:
When Imogen finally got her letter from Hogwarts she was thrilled. For years she watched her brothers and sisters go and she was left alone in a huge house.
After a while, she felt left out and as if she isn't important.
However, that day came and she received her letter and a few days after that her first wand.
Imogen adapted very easily to the new environment, particularly because there were her brothers and sisters who helped her in the first year. Because she's very social she rapidly gained a lot of new friends. She has always been intelligent and all school assignments resolved without problems, but she was always running away from flying classes because she is afraid of heights and often got in trouble for it.

ADULTHOOD: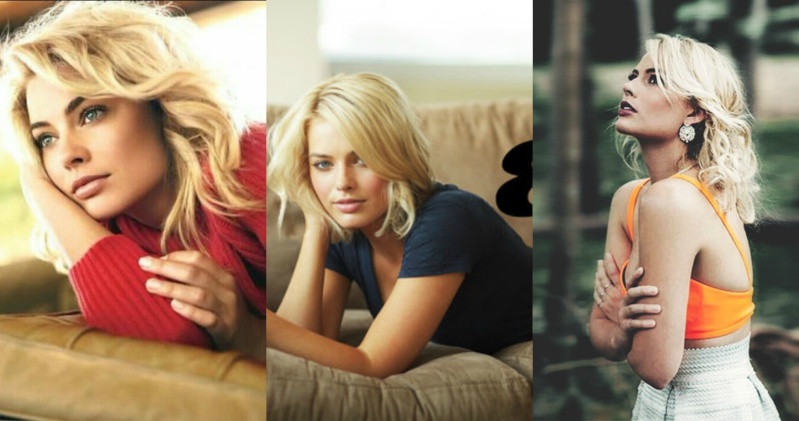 After graduating, Imogen was left alone with her brother Davon in a large family house. All except two of them had already established his family and moved.
Imogen had decided that she wants to travel for some time before settle down and find a steady job. She decided she wanted to go on a trip around the world, which, however, did not last so long.
When she arrived in New Haven, Connecticut, she met Axel. Soon, she fell in love with him and she decided to stay and live near to him. However, after a two years, she left him without a word and returned to London where she bought a house and found a job.


Imogen and her family
Spoiler:

Family comes before everything else. Family means no one is left behind or forgotten.
That Imogen learned during life in the big family house. Although they were always arguing, they all loved each others.
After they all moved except Davon, Imogen thought that the house was too empty. That's why she left.
Imogen as model

Spoiler:

Imogen has never been interested in the classic wizard's affairs. Although she was an excellent student, after graduation turned to the Muggle's jobs, primarily modeling.
Now, she works as a successful model for a Muggle fashion house to the disappointment of most of her family members who are expected her to deal with some important work in the ministry. No matter what, her love is photography and plans to remain faithful to it.
Death Eaters
Spoiler:

Like most of her family, Imogen after graduation joined to the Death Eaters. If you ask her is it really her first choice, she will tell you that it is but won't know to explain why. Simply, she learned from her family that pureblood wizards are better than the other and that the only they deserve to have and use magic.
If Imogen find out that she is not a pureblood wizard it will probably destroy her. She is completely faithful to the  Death Eater and never questioned their principles and decisions.
------------------------------------------------------------
OUT OF CHARACTER
------------------------------------------------------------

ALSO KNOWN AS: Nadia

RP EXPERIENCE: very much

HOW YOU FOUND US: already member

MAIN CHARACTER: Charlotte Waldorf

CHARACTER PURPOSE: Don't know. To have some fun.

RP SAMPLE:

skip


on Thu Jan 07, 2016 7:28 pm


on Fri Jan 08, 2016 5:14 pm
i think she's fine, adna. she looks good to me.

accepted and sorted to grads
_________________

Permissions in this forum:
You
cannot
reply to topics in this forum