on Wed Aug 26, 2015 1:27 am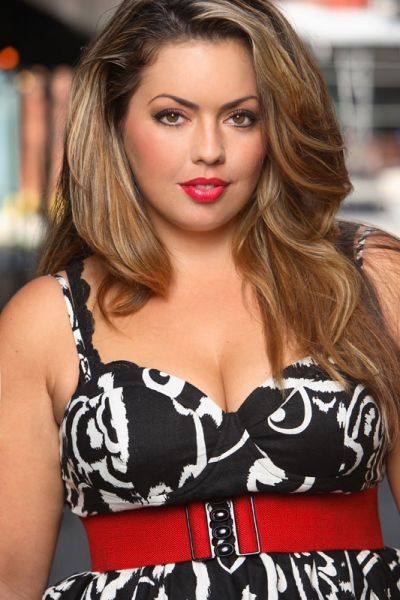 ESMERALDA LENA MARTINEZ
______________________________________________________________________________________
------------------------------------------------------------
INTRODUCTION
------------------------------------------------------------

FULL NAME: Esmeralda Lena Martinez 

NICKNAMES: Esme, Lena   

AGE: 26 

ALLEGIANCE: 

HOGWARTS HOUSE: Gryfinndor 

CLASSES: . 

WAND: willow, phoenix feather, 11 inches, unyielding 

PLAY BY: F

luvia Lacerda

 


------------------------------------------------------------
APPEARANCE
------------------------------------------------------------
HAIR COLOUR: Brown with blond highlights
EYE COLOUR: brown
COMPARATIVE HEIGHT: 5' 3
BODY BUILD: plus size
GENERAL APPEARANCE: 


Esmeralda stands at 5'8 and weighs 180 lbs, to society she is a plus size woman. She had naturally tanned skin from her Brazilian Ancestry and long brown hair that hang to the upper/middle of her back with blond highlights. She changes her hair to whatever suits her for a while. She wears a lot of dresses or skirts with the occasional pants thrown in the mix. She wears her hair down at all times, she loves wearing high heels to make herself taller but will wear sneakers.
------------------------------------------------------------
PERSONALITY
------------------------------------------------------------
TRAITS: 
-Intelligent
-Stubborn
-Kind
-Hard Working
-Curious
-Hot headed at times
-Trust Issues
-Witty
-Imaginative
-Private
-Gentle
-Secretive
-Insecure
-Organized
-Passionate
-Irritable at times
-Polite

LIKES & DISLIKES:
+ Reading
+ Collecting old books
+ Exercising
+ Creating clothes
- Winter
- Rain 
- Medicine
- Bullies

GOALS: 
-To find love
-To find a good paying job
-To be happy
 
-To find adventure


HABITS & QUIRKS:
-When she's nervous she bites her lower lip 
-Tends to pace when she's trying to figure out something
BOGGART: Losing her grandmotherPATRONUS: Buying her shop
DEMENTOR: Falling off her grandmothers porch and breaking her wrist
VERITASERUM: Never been kissedMIRROR OF ERISED:
-To find someone who will love her as she is
-To have a family of her own
PERSONALITY: 

Esme is really smart because she has almost read every book she could get her hands on. She is extremely stubborn on almost everything and sometimes won't give up until every possible angle is used. She's kind towards others no matter that they are not kind to her, she thinks the world needs more kindness in it. Esme is slightly shy when it comes to meeting new people and tends to say something different than what she meant to say. She's a hard worker when it comes to everything she does and won't give up until she achieves her aim. She is very curious about everything and she tends to see where her curiosity will lead her. She has a short fuse when people talk about her being adopted by a family or picking on her saying that her biological family didn't want her. Trust is a hard thing for Esme to have with people outside her adoptive family and it takes a while for her to trust someone. She is sometimes irritable if she hasn't had enough coffee in the morning.

 
------------------------------------------------------------
FAMILY & POSSESSIONS
------------------------------------------------------------
FATHER: Henry Herindaz(Biological) 
MOTHER: Elena Herindaz (Biological)
SIBLING/S:
OTHER:
Meriska Martinez (adoptive mother)
Joesph Martinez (adoptive father)
Daniel Martinez (adoptive brother)
Selena Martinez (adoptive grandmother, deceased)
BLOOD STATUS: Half blood  

SPECIES: 

SOCIAL STATUS: Wealthy 

PET/S: Lucy (bulldog) 


OTHER POSSESSIONS:
------------------------------------------------------------
CHARACTER HISTORY
------------------------------------------------------------
EARLY YEARS:

Esme was given to an orphanage when she was born for reasons no one knew. At age two she was adopted by the Martinez's who wanted another child but were unable to have another. They adopted Esme without knowing that she was a part of the wizarding world like them, so they raised her the same as their little boy. She followed her brother all around and was very close with him, her brother would read to her and teach her things. When she was seven her and his brother would sneak out at night during the summer to count stars. They spent most of their summers camped out back in a tent telling ghost stories and playing pirates from books they read. At age nine they went on a camping trip, Esme and her brother were playing on their grandmother's porch when Esme fell and broke her wrist. At age eleven is when she got her Hogwarts letter and she raced to tell her brother who was equally excited for her

.
HOGWARTS YEARS: 

In her first year of Hogwarts Esme didn't make any friends because she was too shy to talk to anyone. So she kept to himself while spending time in the library making sure that she stayed up with her homework. In her second year of Hogwarts she made a few friends but by the end of the year they moved away to a different country but they write her often. In her third year she made a few more friends who made sure that she didn't go back to into her shell. In her fourth year she had really good grades and was keeping up with her homework extremely well. She helped her friends out with their homework if they were in the same classes as her. In her fifth year she started getting made fun of for her weight but her friends backed her up and punished the kids who made fun of her. In her sixth and seventh year the bullying about her weight became worse to the point she was barely out of her common room.

 

ADULTHOOD: Esme moved to an apartment near the outskirts of London and made good money working with a muggle who lived beside her. She was twenty-four when she lost her job with the muggle and started another job with a small shop near the center of town. She worked with a few muggles because she didn't know where to look for a good job in the wizarding world. She didn't think she had the skills necessary for a job in the wizarding world so she stuck with different ones. She was promoted to manager of that store at the age of 25 and was making a lot more money. At age 26 she adopted a bulldog puppy that was being mistreated at a local pet store. She named her Lucy and she has more toys than the puppy knows what to do with. She had saved up enough money to buy her own shop in Diagon Alley called, Esme's Specialty Clothing & Design.

------------------------------------------------------------
OUT OF CHARACTER
------------------------------------------------------------
ALSO KNOWN AS: Bella
RP EXPERIENCE: 5 years
HOW YOU FOUND US: Friend
MAIN CHARACTER: Isobella Watson
CHARACTER PURPOSE: To shake things up a bit
RP SAMPLE:
At least one paragraph - skip if you have another character


on Wed Aug 26, 2015 1:59 am
Bella,

Nice to see a plus size character!  Nice creativity!  Anyway, just a small thing. Because the Martinez family is such an important part of her life, please include, under "other", the names of the Martinez mother and father. And also include her brother. Its fine if you put him under "other" too.  Other than that, she looks fine to me.
_________________
on Wed Aug 26, 2015 3:23 am
My computer decided that it hated me and didn't want to put those names down XD


on Wed Aug 26, 2015 3:31 am
yours does weird things too, huh?  LOL.  well, she looks fine now.  

give me a sec and i'll have her sorted to grads!
_________________
on Wed Aug 26, 2015 3:36 am

Permissions in this forum:
You
cannot
reply to topics in this forum