on Sun Dec 28, 2014 10:15 pm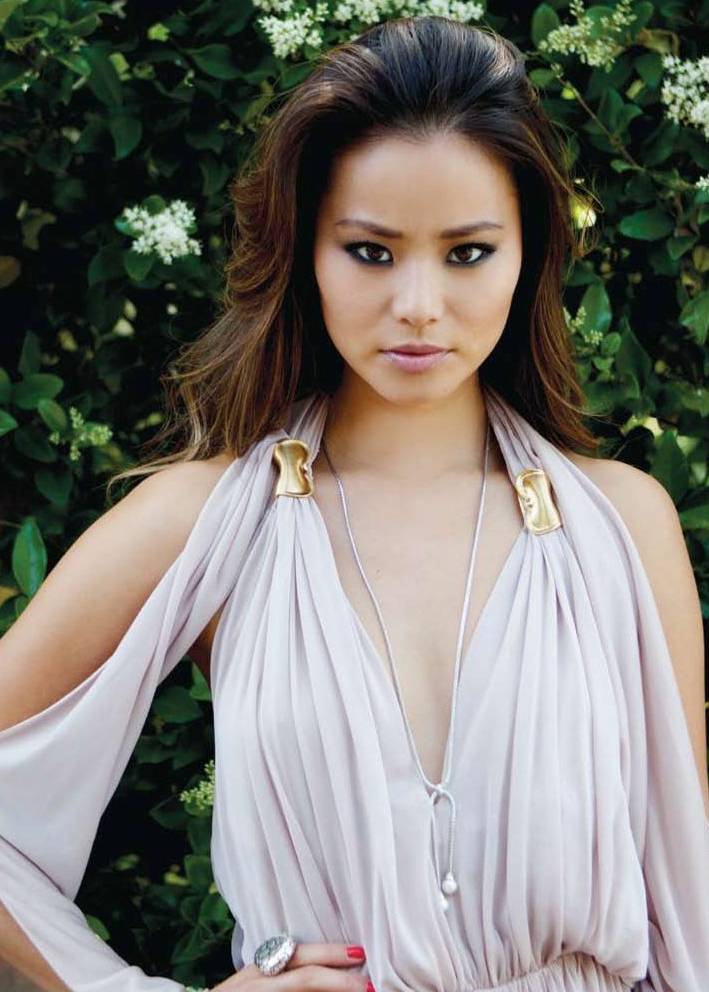 ISOBELLA DIANA WATSON
______________________________________________________________________________________
------------------------------------------------------------
INTRODUCTION
------------------------------------------------------------

FULL NAME: Isobella Watson

NICKNAMES: Izzy, Bella †

AGE: 24

ALLEGIANCE: Neutral

HOGWARTS HOUSE: Gryffindor

CLASSES:

WAND: Oak, flexible, 7 in, unicorn hair †

PLAY BY: Jamie Chung


------------------------------------------------------------
APPEARANCE
------------------------------------------------------------
HAIR COLOUR: Black with brown highlights
EYE COLOUR: Brown
COMPARATIVE HEIGHT: average height
BODY BUILD: slender
GENERAL APPEARANCE:
†Isobella stands at 5 feet 3 inches and weighs about 110 pounds. She likes wearing skirts and dresses in various colors. She is very bright and happy so she always has a smile on her face for anyone. She is very approachable when it comes to people and when they make her mad she would make sure they backed off. She always on the go like and seems to never stop running around doing things.
------------------------------------------------------------
PERSONALITY
------------------------------------------------------------


TRAITS:
-Kind
-Friendly
-Outgoing
-Stubborn
-Resourceful
-Editic Memory

LIKES & DISLIKES:

Likes † † † † † † † † † † † † † † † † † † † Dislikes
-Shopping † † † † † † † † † † † † † † † † † † † † † † -Hateful people
-Hanging out with friends † † † † † † † † † † † † -Seeing people get pushed around
-Reading † † † † † † † † † † † † † † † † † † † † † † † † † -Bullies
-Drawing † † † † † † † † † † † † † † † † † † † † † † † † † -Toads

GOALS:
-To find a safe place for her and her daughter
-Not having to run anymore

HABITS & QUIRKS: Sings softly to herself when she's concentrating on something.

BOGGART: Losing her daughter

PATRONUS: Having her baby girl

DEMENTOR: Being told her husband was dead

VERITASERUM: Has a deep fear of the night

MIRROR OF ERISED: To see her daughter happy

PERSONALITY:
Isobella is a very friendly and kind person to all she meets regardless of who they are. She is very outgoing and talks a lot to someone to get to know them better. She makes sure that she is able to put someone at ease and not make them uncomfortable. Isobella is also very resourceful when it comes to getting information that is needed for anything.


------------------------------------------------------------
FAMILY & POSSESSIONS
------------------------------------------------------------
FATHER: James Barnes(45)
MOTHER: Jennifer Barnes (56)
SIBLING/S:
OTHER: †
Hector Watson (Husband, deceased)
Rose Watson (daughter, age 2)
BLOOD STATUS: Half Blood
SPECIES: Human
SOCIAL STATUS: Wealthy
PET/S: Two cats both Siamese fluffy and cookie
OTHER POSSESSIONS:
------------------------------------------------------------
CHARACTER HISTORY
------------------------------------------------------------
EARLY YEARS:
Isobella had a normal childhood except she had an editic memory of everything. She remembered everything that ever happened in her life. At the age of one she could speak clearly to her parents and was very smart young girl. She started learning to read from her mother who tried her best to expand her daughter's mind. She was challenged each and every single time she was going to be learning something new. At the age of seven she was reading large chapter books and do complex math without a calculator. At ten she spoke fluent French and was starting to learn Italian which she loved because she wanted to asborb it all.
HOGWARTS YEARS: Isobella kept mostly to herself when she was at Hogwarts because she knew that most people would look at her oddly thanks to her having an editic. She studied hard and was at the top of all her classes because she wanted to ace all of them without trouble. In her second year another student befriended her even though her excellent memory. They hung out together a lot and ended up being the best of friends in school. Isobella was in her sixth year when she met a boy, named Hector, who an excellent artist and was drawing pictures of her. They dated all through the rest of her schooling and ended up getting more serious after they both grauated school.
ADULTHOOD: Two years after they graduated school Isobella married Hector in the spring. At twenty-two Isobella found out that she was pregnant with their child, they moved to France for Hector's work. Isobella and her daughter Rose were out for a walk when she was approached by someone that worked with her husband. They told her that he had been killed in an accident and that they were truely sorry for her loss. Isobella traveled back to England with Rose leaving everything but the essentials back in France. She had no desire to return so she decided to stay in England for as long as she could. At the age of twenty-four she had realized that she needed a different job and decided to start looking since she needed a steady one.
------------------------------------------------------------
OUT OF CHARACTER
------------------------------------------------------------
[size=11]
ALSO KNOWN AS: BellaRP EXPERIENCE: 5 yearsHOW YOU FOUND US: FriendMAIN CHARACTER:CHARACTER PURPOSE: Want to have some fun rping with some new faces.RP SAMPLE:
.
Elijah Krum
25 : Alumnus
None
Long Service Leave
Pureblood
Human
profile
plotter
shipper
tracker
Eli



on Mon Dec 29, 2014 4:47 pm
Okay, Isobella looks good so far but there are some things that don't really work. Essentially she's had a bit too much drama in her life and after consulting with another admin we've decided that it'd be better for you to tone that down a little bit.

Isobella will have most likely not been treated fearfully due to Seers being understood in the magical world. Also, visions are rare so it wouldn't happen with as much frequency as you have suggested and the MInistry wouldn't use a child like that. That needs to be eased somewhat.

Equally, her interaction with the werewolves is a bit iffy. Do you think you could pick between who you want to be killed (her parents or husband) and keep one of them alive, possibly? It just feels a bit excessive. Particularly as we don't really accept orphans anymore, this needs to be altered.

Other than that, she isn't bad! Just needs a little bit of tweaking before she's ready. (:


on Mon Dec 29, 2014 11:51 pm
There I hope that fixes everything.
Elijah Krum
25 : Alumnus
None
Long Service Leave
Pureblood
Human
profile
plotter
shipper
tracker
Eli



on Tue Dec 30, 2014 12:55 am
Thanks, honey! Accepted and sorted into grads! <3

Permissions in this forum:
You
cannot
reply to topics in this forum