The Daily Prophet
CURRENT EVENTS
Welcome Spring!

Part Time Jobs and Internships for Students In Progress

Spring Term is in Progress

DATE
May, 2026
WEATHER
Put your cloaks away and enjoy the gorgeous spring weather. Plenty of sunshine, warm weather, gentle breezes, with the sporadic spring shower. Forecasters believe there may be a bit less rain in May than there was in April.
REMINDER!
Minimum word count per in character post: 100 words.
Chatbox
CHATBOX RULES
Respect all members
No advertising
No spamming

Chocolate Frog Cards
For April
MEMBER OF THE MONTH
Katrina-Carlotta Du Hunt
CHARACTER OF THE MONTH
Bertie Nogard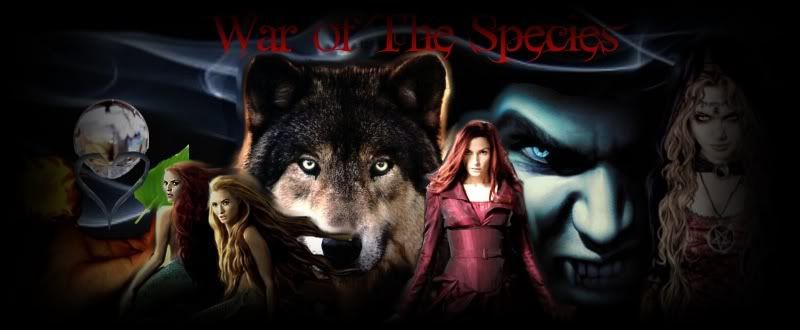 **Click on the picture to go to the site**
In a world where fantasy creatures are real, there is a never-ending battle to take over the world. Whose side are you on?
Site Plot
It started 800 years ago, when Vampires rose to try and claim the world as theirs. Naturally, others rose to oppose them. One of the first being the Werewolves. They fought for a good one hundred years, neither getting the upper hand. And soon, others have joined this fight to conquer the world. There were no Friends among different Species - just Allies and/or Spies.
Merpeople, Mages, and mortals who were born with special abilities who call themselves Mutants or Elementals have joined the fray. And none of them are willing to back down. Not until their kind was the last one standing.
So... whose side are you on? And which will you follow; your heart, your mind, or your Leader...?

Fiona

Guest






Similar topics
---
Permissions in this forum:
You
can
reply to topics in this forum