on Thu May 19, 2011 3:47 pm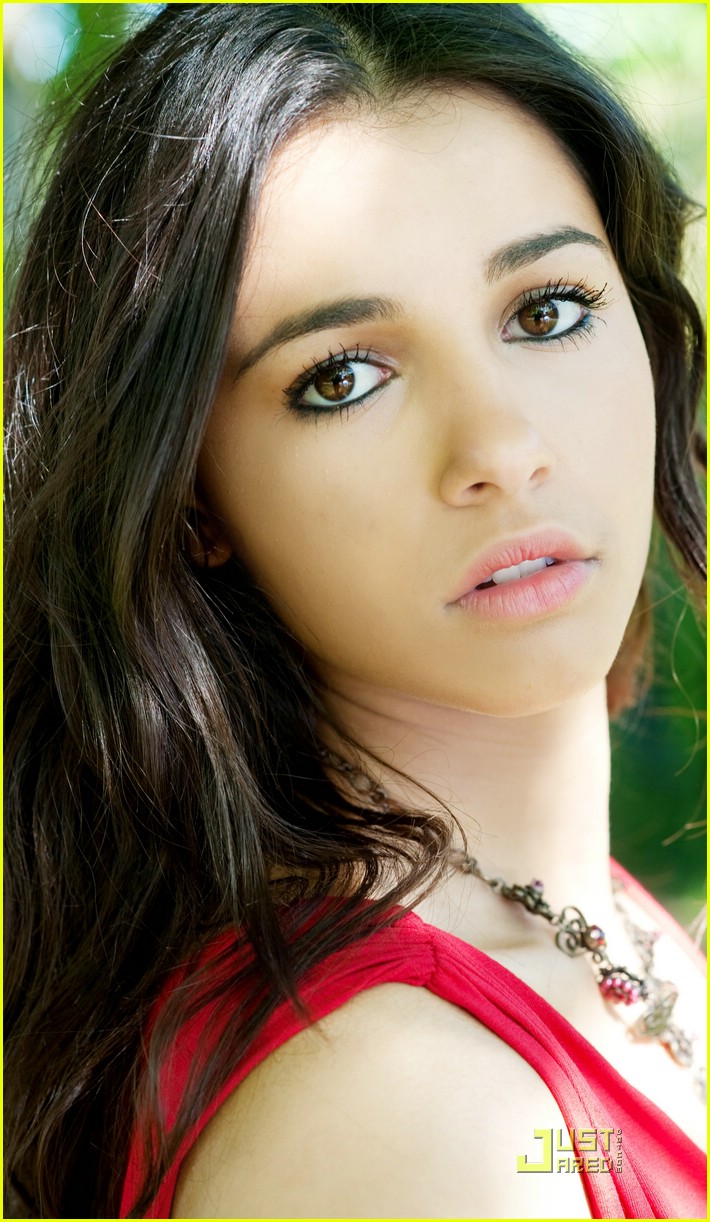 Alexis Harmony D'eath
______________________________________________________________________________________
------------------------------------------------------------
INTRODUCTION
------------------------------------------------------------

FULL NAME: Alexis Harmony D'eath

NICKNAMES: Lex, Lexi, Harmony

AGE: 17

ALLEGIANCE: Neutral (for now)

HOGWARTS HOUSE: Ravenclaw

CLASSES: DADA, and Transfiguration

WAND TYPE: 12 1/2 rosewood

PLAY BY: Naomi Scott


------------------------------------------------------------
APPEARANCE
------------------------------------------------------------

HAIR COLOR: Black/ Brown

EYE COLOR: Hazel

HEIGHT: 5'7

BODY TYPE: Slender/thin

GENERAL APPEARANCE: Alexis is a about average height at 5'7. She is slender/ thin and has black-ish brown hair. Her eyes are hazel. She loves to wear clothes that are the colors red and white. She occasionally wears blue and black but only on days when she has something important to do. She doesn't really care about how her hair looks but she always manages to keep it looking good. She always has her hair down and it's sort of wavy. She always wears sneakers and shorts (she loves to play sports).


------------------------------------------------------------
PERSONALITY
------------------------------------------------------------


CHARACTER STRENGTHS AND SKILLS:
1. DADA
2. Listening to other's ideas
3. Singing
4. Drawing

CHARACTER WEAKNESSES:
1. Potions
2. Dealing with problems
3. Participating in class
4. Transfiguration

CHARACTER LIKES:
1. Singing
2. Drawing
3. Music
4. Sports

CHARACTER DISLIKES:
1. Small kids(they cry to much)
2. Being in the middle of a problem
3. Having to solve the problem for someone else
4. Dogs(she was bittn by one when she was little)

GOALS:
1. Sing in front of an audience
2. Be a great Witch
3. Figure out what Job she wants to take up after she graduates

QUIRKS:
1. Taps her fingers
2.Occasionally talks to herself

BOGGART: To be abandoned by her family

PATRONUS: The day she found out she was a witch

DEMENTOR: Seeing a pool of blood near her(she doesn't want to remember the rest)

VERITASERUM: She's afraid of dogs

MIRROR OF ERISED: To meet her birth mother

PERSONALITY:
Alexis is a short-tempered girl. She loses her cool very quickly and she isn't afraid to hurt someone. Though she usually tries to avoid any kind of conflict, so she won't hurt them. She is completely unable to see blood or she will faint. She doesn't like to get in the middle of a fight, between anyone. If there is even the slightest sign of trouble she runs to the common room and locks herself in the girl's dormitories until everything is settled.

She is very stubborn and hot-headed. Any insults that come her way, whether they include her or not, she doesn't take lightly. Even if it is a small joke about anything she likes to do or anyone in her family she takes it to heart and even if she doesn't do anything at that exact moment, she remembers it later on when everyone else forgets about it and she "teaches them a lesson".

She always wants everyone to leave her alone and not bother her, for any reason. If she is disturbed while she is drawing or singing (to herself) she goes nuts. She throws a temper tantrum and then as quickly as the tantrum started, it stopped and she leaves without saying anything more.


------------------------------------------------------------
FAMILY & POSSESSIONS
-----------------------------------------------------------


FATHER:Lorcan D'eath

MOTHER: Hayley Lesile

SIBLING(S): 5 brothers and sisters

OTHER: Kyle Monsti(her creator)

BLOOD STATUS: Halfblood

RACE: Werewolf

SOCIAL STATUS: Wealthy?

PET(S): Snow Owl

BROOMSTICK(): Nimbus 2000

OTHER POSSESSIONS: Necklace with a Ruby in it(that supposedly belonged to her mother)


------------------------------------------------------------
CHARACTER HISTORY
------------------------------------------------------------

Early Years:
Alexis was born on a cloudy autumn Sunday at exactly 7:49 am. She is the second oldest of six children, who are all from different mothers. Her father had many relationships with various woman and she never met her mother. She left her alone with her father when she was a newborn. Alexis never even knew her mother's name, because her father wouldn't even tell her. He said that she wasn't worth speaking about anymore(not that he ever spoke about her anyways).

There have been times when her mother comes around, without anyone knowing, least of all Alexis, so that she can see how her daughter is doing. Even though Alexis never saw her mother during these times she felt as if someone was watching her, and it wasn't something that made her cautious of what she did. It was a good feeling, a tender feeling of having someone who loves you watching over you.She always wanted to know about her mother. But she knew that if her father didn't want to talk about her then she obviously was not worth it. But she can't help but wonder about the woman who gave birth to her.

Even though her father has had many relationships with various women that she had never really bothered to meet, because her father would just dump the woman after being with her for about a week or if he felt he really loved her it was a month or two, she has a fair relationship with him. Though she never got what he got out of having so many women, and after her two of her younger siblings were born she didn't really care enough to find out. But, he always took care of her and every other one of her siblings, and he always gave her everything she could have ever needed so she always felt he was the perfect father compared to how some other's fathers were.

Hogwarts Years:
Going to Hogwarts was somethingAlexis looked forward to ever since she got her letter. As soon as she entered the halls, she became very nervous and a little scared of how she was going to adjust to the school. Surprisingly it was pretty easy for her to adjust. She made many friends and a few enemies.

One of these enemies, Kyle Monsti, really hated Alexis, all because she showed him up all the time, without trying. He hated it, and it nade him look stupid because she was younger than him. So he began to plot a revenge plan on her. He wanted to make Alexis pay for all the humiliation she made him pass by(but he never planned to turn her into a werewolf. He just wanted to scare her, make her fear him.)

One night, during a full moon and Alexis' fifth year(also Kyle's seventh year), Alexis was walking around the grounds, after being unable to sleep. Kyle had just transforrmed and he had no idea what he was doing or who he was going to hurt. Alexis was the unfortunate person to be attacked by Kyle. She was pacing in front of the Great Lake when she heard a howl come from behind her. She turned around quickly and saw a werewolf(she didn't know it was Kyle at the moment). As he came closer to her, she drew her wand from her robes and pointed it at him. But before she could say a spell he jumped onto her pinning her down and causing her to let go of her wand, which landed a few feet away from her. As she struggled to get free it was no use and he turned her. Now she doesn't remember most of her past(and her brothers and sisters won't talk to her anymore. They say she is no longer one of them.). All she remembers is waking up in the Hospital Wing the next morning.

Adulthood: Not reached yet.


------------------------------------------------------------
BEHIND THE CHARACTER
------------------------------------------------------------

YOUR NAME: Kimberly

RP EXPERIENCE: Plenty

HOW YOU FOUND US: A friend told me.

OTHER CHARACTERS: Hitame Higurashi,
Ryo Hiroku,
Yumi Zante,
Leaila Saturo,
Jake Collins,
Kaily Nicole Volkov

PURPOSE OF CHARACTER: Well I looked at the characters wanted post and it said more canon characters were needed, so I figured I would make one.

RP SAMPLE:

Spoiler:

Skip



on Sat May 21, 2011 3:51 am
on Sat May 21, 2011 6:08 am
Hey,

A few of your charries have received notices about not attending classes, because they're only first notices you're being let off the hook, but please attend to that.

But the app itself is a good one, I just have one question.

I know that the canon list says that she needs to be in 7th year and 17, but as the school year is nearly finished would you mind if she were made a 6th year and 16. Just so that you don't make a student, then have it graduate a month later.

No worries if you want that to happen though, just get back to me.

And thanks for making a canon!
on Sat May 21, 2011 3:20 pm
Alright I'll go to the classes soon.

And I changed her age.



on Sat May 21, 2011 10:36 pm
I'm always glad to see a new app, but I have a whole list of questions.
First, how can she be good at DADA but locks herself away from the slightest confrontation. That doesn't make sense to me. How can she not be afraid to hurt someone and yet have to shut herself away at the start of confrontation? Again, doesn't make sense.
Please create a mother for her, even if Mom is deceased. We have loads of people that are either orphaned or missing one parent or another. We're starting to need people that have both parents or have had both parents. We really do need info on the brothers and sisters and her relationship with them, please. Also, please go into more detail about her relationship w/ her father. I am presuming it's a good one since he was her sole caretaker, but how can she be the oldest of six if there are no other females mentioned in her history? Were there no stepmothers? Did mom come back? How'd she get 5 younger siblings without a woman involved in her history?
What about Kyle. Why did he hate her? Was he a student? Does he go to Hogwarts? If so, what is their relationship now? And your story about her becoming a werewolf makes him sound like he had control of himself when he was a werewolf. Most werewolves have not evolved to the Fenrir Greyback level where they have some degree of control of their curse. Most are simply vicious, ie, Remus Lupin in Prisoner of Azkaban.
You have a good foundation for her, but she does need polishing. We'll be happy to help with that!

K

_________________
on Tue May 24, 2011 6:35 pm
Okay, well I may have just worded everythng wrong. What I meant was that if she can't aviod the confilct by any means she won't back down, because she can be somewhat stubborn, but she will try to avoid conflicts most the time.

As for her family, her brothers and sisters haven't been created yet(and she only the SECOND oldest, she isn't the oldest.) and I forgot about the mom, but I will add the relationships in for family. The other siblings were from different mothers, but her father never married, he just had relationships with women. She never met her mother, but I wanted to make an actual RP on her meeting her mother, but if I can't I'll just make it like she did come back a few times without Alexis knowing, just to see how she was.


Kyle hated Alexis because she always showed him up, even when she wasn't trying(which was most of the time) He was a seventh year when he turned her, so he graduated a year ago.

The only thing I might acually need a little help with is the story of her being turned. I'm not very good at it, and I just realized that I did make it sound like he was in control, and I do realize that most werewloves aren't in control when they are transformed, but like I said I'm not very good with these things...

I've fixed somethings already, but I don't know if it looks okay now.


on Tue May 24, 2011 10:34 pm
much better, but since she's not a 7th year, you do need to tell me what other class you want instead of the internship, please. i think we're good then.

k.
_________________
on Tue May 24, 2011 11:01 pm
Alright, I changed from the internship to Transfiguration


on Tue May 24, 2011 11:16 pm
ok. thanks for being so patient with us. accepted and sorted into ravenclaw.
_________________

Permissions in this forum:
You
cannot
reply to topics in this forum